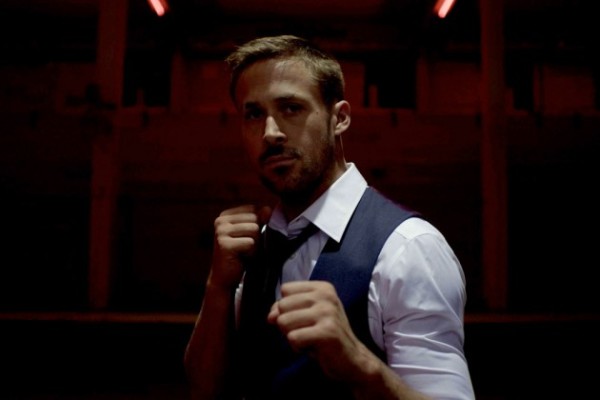 Following Drive (2011) was never going to be easy for Nicolas Winding Refn. After gaining a wealth of acclaim for the cult film, Refn returned to a story he was developing during Drive's production and, with Ryan Gosling back on board (after Luke Evans dropped out), the great Dane distanced himself from the temptations of Hollywood and delved into the darkest backstreets of Thailand. The result, Only God Forgives, is a nightmare excursion into the neon-soaked underworld of boxing, illegal sex trades and the tense relationship between a drug dealing underdog and his grief-stricken mother.
After his brother is brutally murdered, Gosling's downtrodden Julian is compelled to find his killer and ends up entangled in a web of carnage involving Thai police Lieutenant Chang, otherwise known as the "Angel of Death". The body count rises following the arrival of Julian's vapid, bling-ridden mother Crystal, (Kristin Scott Thomas) craving revenge for the death of her son and Julian is seduced even further into a realm of sex clubs, conspiracies and combat matches.
As narratives go it's surprisingly thin given the complexity of the characters, with Winding crafting a brooding mood piece instead of a standard structured genre tale of gangsters and redemption. Using Cliff Martinez's excellent, menacing score to enhance the foreboding dread, Refn drowns out swathes of explanatory dialogue with experimental warbling, creating a dark and almost supernatural experience that is electric and terrifying.
Visually it is stunning with amazing performances from a subdued Gosling and vile Scott Thomas juxtaposed with scenes of extreme violence and crawling shots through blood-laden backstreets. Extra dialogue and character development would have generated a welcome substance but Refn opens the film to interpretation by weaving evocative surrealism into a subtext already rife with oedipal undertones. This is at first engaging but ultimately alienating.
It is unfair to compare Only God Forgives to the work of David Lynch but it is equally hard not to. It is so distinctively Refn in terms of its vibrant, primary lit back-drops and lashings of ultra-violence but one is often reminded of Twin Peaks: Fire Walk With Me (1992) with the deep red lighting, surrealism and blue lit karaoke bars. The soundtrack is also often reminiscent of Lynch composer Angelo Badalamenti.
Only God Forgives is captivating on a visceral level but doesn't provide the emotional depth or narrative drive to totally engage. Ultimately it is masterful in its execution but a minor note in Refn's canon of work. In a summer of superhero films and with the Gosling appeal it should make some kind of mark in the multiplexes.
Daniel has awarded Only God Forgives three Torches of Truth