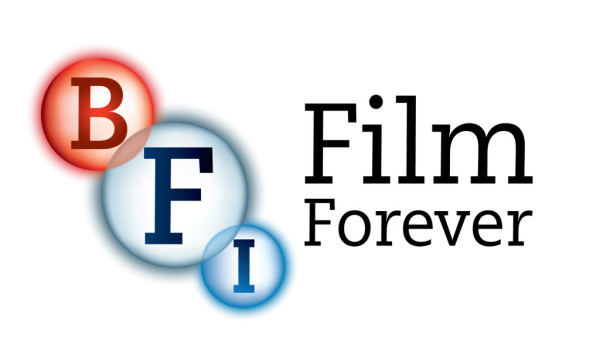 With the release of Saxon Logan's Sleepwalker on Monday 23rd September, courtesy of the BFI's Flipside distribution arm, New Empress interviewed Sam Dunn, Head of Video Publishing, to discuss the label and the release of the forgotten 1980s British horror-satire.
New Empress: How did the Flipside label come into being?
Dunn: The Flipside label came into being in 2009 when we launched the strand with a typically eclectic range of titles: The Bed Sitting Room, London in the Raw and Primitive London. The label was inspired by the BFI Southbank programming strand, which saw lesser-known films from the BFI National Archive being screened in regular monthly slots. The strand was the brain-child of BFI curators William Fowler and Vic Pratt, who spread their selecting net far and wide in order to present audiences with the opportunity to see rare and otherwise 'lost' films of all types from around the world. I was a huge admirer of the strand, and had great sympathy with their approach to what you might call 'cultural archaeology'. So I set about devising a DVD/Blu-ray label which held firm to Vic and Will's core principles, but which, instead of having an international focus, would concentrate on the alternative history of British cinema.
I like the label title a lot … it's not just about ignored British work, but almost completely unknown. Who came up with the name 'Flipside'?
Flipside was the name which Vic and Will came up with. I agree that it does the job perfectly!
Is it always a tough process releasing titles? I imagine a lot of source materials are in various states of quality before their HD transfers.
Given that the focus is on bringing back to life those films which have, for one reason or another, disappeared off the cultural map, it's always the case that there are challenges along the way. The first challenge is often to track down the rights holder, and to make the contact necessary to begin the process of negotiating rights. Film materials are often an issue, but by the same token we are often pleasantly surprised by what we find. Probably the most challenging of all the Flipside releases to date was Andy Milligan's Nightbirds. For much of the production, we were working from one of only two film elements known to exist in the world: a print owned by Nicolas Winding Refn. Unfortunately, though, the print was missing around five minutes' worth of footage. We had become resigned to the idea that the presentation of the films on the release (it had The Body Beneath as an extra) would necessarily have to be compromised, but then we struck gold in the form of making contact with the owner of the original camera reversal elements for both films. In the end, Nightbirds turned into the most extraordinary release. We ended up presenting near-pristine and totally complete elements for both films, with alternative soundtracks for both films, and were able to authentically reconstruct the original theatrical trailer.
Roughly, how long does the whole process take?
The length of time each Flipside title takes varies from project to project. Nightbirds was the result of a couple of years' work, all things considered. Some titles happen more quickly, with fewer challenges facilitating a speedier turnaround.
How did the idea come about to release Sleepwalker and why you felt it was important to release?
I became aware of Sleepwalker when I read Darrell Buxton's piece in Creeping Flesh. It sounded fascinating on many levels, not least because it starred filmmaker Bill Douglas in one of the four lead roles. I managed to make contact with Darrell, who put me in touch with the film's director, Saxon Logan, and the project developed from there, expanding to include Saxon's first two short films, as well as an extensive, feature-length interview with him. Sleepwalker is important on a great many levels: it's a unique and daring film made by someone who took an uncompromising approach to realising his vision; it suffered a great injustice when it was made, as it went unreleased anywhere in the world and instantly became a 'lost' film; it has incredible performances from a distinguished cast (which, along with Bill Douglas, included Joanna David, Heather Page, Nickolas Grace, Michael Medwin, Fulton Mackay and Raymond Huntley); and it is one of the last support films ever produced in Britain (before film funding changed under Thatcher).
We screened Sleepwalker last night at London's Horse Hospital, and were incredibly lucky to have had Joanna, Heather and Nickolas came along at the last minute. It was just incredible to see how the audience reacted to the film, lapping up its comic elements and responding with delight to its scenes of horror. After nearly 30 years, I was left with the feeling that it had finally found its audience, and for the actors this seemed both bewildering and enormously exciting. Providing a platform for titles such as this, and the others in the series, and being able to play a part in finding the audience which they deserve is the sole aim of the Flipside project.
In the DVD booklet credits, Nicolas Winding Refn is name-checked. How did he offer his support to this release?
Nicolas is not only one of modern cinema's most exciting and daring filmmakers, but also one of the world's biggest film geeks. He understands adversity, and has a huge sympathy with filmmakers who have had to work outside of the mainstream, who have striven to break the rules and create something new, but who have been overlooked or ignored in the process. As a consequence, he is greatly excited by the idea of helping to get the work of once overlooked visionary filmmakers back onto the cultural map. We first worked with him on Nightbirds (he's the world's number one Milligan fan), but his enthusiasm for, and belief in, everything that Flipside stands for has meant that he has become something of a benefactor, a patron saint if you will.
What's next for Flipside, and is there a particular title that you're longing to put out on the label?
The next Flipside release will be the 1979 BBC film Schalcken the Painter. Released on 18 November, it's one of the most sought-after of the BBC's ghost story titles, and I'm very pleased to say that we've been able to remaster it from film materials held at the BFI National Archive, so that viewers will be able to experience it in high definition for the very first time. We've also gathered some great extras, and shot a fascinating interview with the film's director, Leslie Megahey. Beyond that, we're working hard to secure a number of other titles, but I'm afraid that I can't reveal any details as yet.
Read our review of Sleepwalker here . Thanks to Sam Dunn and Jill Reading at the BFI .