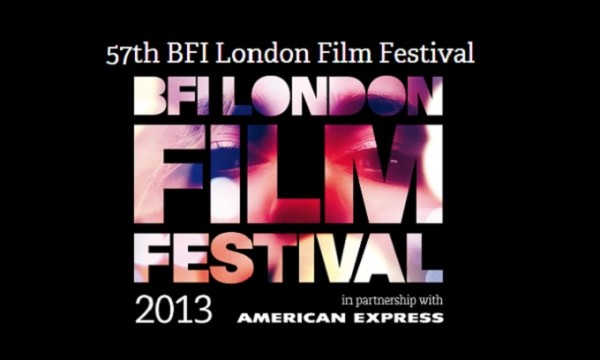 The 57th BFI London Film Festival kicked off on 9th October with the premiere of Paul Greengrass' Captain Phillips . We'll be reviewing plenty of movies over the next eleven days. Here's the first of our Review Roundups…
The Punk Singer (dir: Sini Anderson)
Riot Grrrl icon, Kathleen Hanna, is the subject of Sini Anderson's lively documentary. Although clearly one-sided and lacking the substantial objective depth that maybe a book might have, especially with all the earnest talking heads who come across as little more than paid up members of the Kathleen Hanna Fan Club discussing her 'legacy', the Bikini Kill and Le Tigre frontwoman's story is worth telling.
Hanna's steadfast views – and at times wonderfully abrasive attitude – force the viewer to acknowledge the bullying treatment of women in culture and society. Hanna is a punk rock Virginia Woolf, replacing a room of one's own with a band of one's own. She has oodles of charm, a true sense of mission – communicated through her music – and is as far as can be from the cliché of the man-hating 'feminazi'. (Though she has been labelled a 'man-hater' in the past.)
The Bikini Kill era makes for the most fascinating section with archive footage of Hanna ordering dudes to clear the moshpit, go to the back of the room and let the girls come forward to rock out. The gender politics of the moshpit have never been so acutely and hilariously highlighted. So whilst Courtney Love might have famously got the punch in, Hanna has done more for punk culture, girl groups and feminism than the Hole gobshite could ever do in a million years. The Punk Singer is all about Hanna's words and actions in relation to the wider culture with only surface level attention to the complexities of her personality and life.
Ida (dir: Pawel Pawlikowski)
British-based director Pawel Pawlikowski returns to his native Poland for a road movie set in the 1960s about a novice nun and her aunt attempting to solve the mystery of their family's tragic past. Shot in gorgeous monochrome and made up of exquisitely framed stationary compositions, this moving drama recalls the work of W.G. Sebald with its stirring themes of the search for lost time, emotional guilt and secret lives.
Gare du Nord (dir: Claire Simon)
A television presenter looking for his runaway daughter. An estate agent with a troubled marriage. A professor striking up a relationship with a younger PhD student. Each character intersects, at various points, amidst the comings and goings of life in one of Paris's most famous, if overly romanticised, train stations. Claire Simon's Gare du Nord is a film packed with multi-stranded narratives and shot in the intimate style of a documentary. The initial flirtation with social-realism, in fact, segues into something infinitely more romantic, funny and even wistful. Simon's charming picture benefits from the presentation of likeable and eccentric people along with snapshots of everyday life that slowly becomes a wider study of French society and social interaction.
Kill Your Darlings (dir: John Krokidas)
Based on a notorious episode in the young lives of 20th century American literary titans Allen Ginsberg, Jack Kerouac and William S. Burroughs, Kill Your Darlings explores the budding relationship between two students during their brief time at the prestigious Columbia University. The former Harry Potter star, playing Ginsberg, further establishes his credentials as an actor of seriously good quality and De Haan is equally memorable as the egotistical wannabe Rimbaud of 1940s NYC, Lucien Carr. Krokidas's film depicts the period as some sort of grand revisionist romantic tragedy and the spark that would fire Ginsberg's subsequent masterpiece, Howl.
Although it features three famous artists who liked to carouse as they pleased, Krokidas is always respectful. Perhaps it need more "alcohol and cock and endless balls"? to truly detail those heady rebel days. In other words, it wasn't vibrant enough. Ben Foster as dope fiend author, Burroughs, is excellent in his handful of scenes.
All Is Lost (dir: J.C. Chandor)
Chandor's second directorial feature, All Is Lost, swaps the high-intensity world of corporate finance (seen in Margin Call) for the high-intensity world of a man adrift and alone in the Indian Ocean. (Imagine Life of Pi, but with no tiger or magic realist nonsense.)
After his boat is hit by a ship container that has fallen into the sea – one of those cruel and absurdist-tinged scenarios – the lonely sailor (the character doesn't have a name but he's played Robert Redford) must struggle against the elements as his boat slowly but surely takes on water. Redford's performance is extraordinary and Chandor's masterful handling of narrative and suspense announces him as a major new Hollywood talent. Expect this film to make waves at the Oscars.
Milius (dir: Zack Knutson & Joey Figueroa)
Among the movie brats of 1970s Hollywood, John Milius, very much like Paul Schrader, William Friedkin and Peter Bogdanovich, fell out of favour and fashion. Milius' right-leaning political stance – in traditional leftie Hollywood – didn't win him any jobs or friends, but he emerges through the myths and countless anecdotes as a fascinating and complex artist. A political maverick and the writer of some of the most quoted lines in screen history, Milius has probably had a hand in some of the finest American pictures in the last forty-five years. He wrote such lines as "Go ahead, make my day" (Dirty Harry), "I love the smell of napalm in the morning" (Apocalypse Now) as well as the USS Indianapolis monologue in Jaws (1977).
Harrison Ford, Steven Spielberg, Martin Scorsese, George Lucas and Francis Ford Coppola are just some of the names that appear on camera to explain their pal's personality and artistic credentials. There is no doubt Milius wants to go down in history as a 'man's man' and a filmmaker-artist always true to himself in an industry swamped in bullshit.
All Cheerleaders Die (dir: Lucky McKee and Chris Sivertson)
Whilst 'fun' is tantamount to a dirty word for this particular critic – as it can suggest frivolous and unimportant content –All Cheerleaders Die makes up for lack of depth with a deliriously entertaining monster mash. Lucky McKee and co-director Chris Sivertson pay homage to many popular 1980s genres – from body swap fiascos to slasher flicks – and the title more than keeps its promise. Former Neighbours actress, Caitlin Stasey, is the stand-out among the cast.