Buy / Subscribe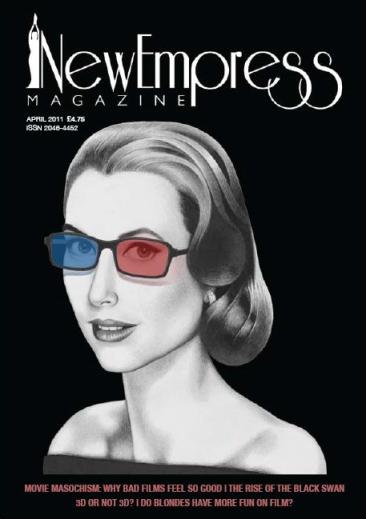 New Empress Magazine is now a bi-monthly publication in A4. Please find details of our 2013 subscription package below.
A six month subscription with New Empress Magazine buys you:
3 fully illustrated A4 magazines in stylish, high quality monochrome delivered to your door. Subscribers get their magazines first. Before shops. Before cinemas. Every other month we round up the big issues affecting cinema and film whilst also providing in-depth features on some carefully selected new releases that range from silent and art house to big budget blockbusters.
Other reasons to subscribe:
· Special deals and freebies from our partners.
· Automatic competition entry into all our online competitions and access to subscriber-only competitions
· We don't repeat any magazine content online – not even reviews.
· We don't rehash press releases, all of our content is original and written especially for our magazine.
· We cover the greatest range of genres and eras of any film magazine on the market.
· By subscribing to New Empress Magazine you are supporting an independent magazine publisher that showcases many artists and writers
across the UK.
The six month subscription for three issues costs £12.50. This is roughly a 20% saving on buying our issues individually (from February 2012 issues will cost £5.25 each, our first price rise in 2 years) alongside all the other benefits above. Individual issues now sell out very quickly so the best way of guaranteeing you never miss an issue is to subscribe.
Limited copies of our A5 back issues are also available here and are buy one get one free.