New Empress Writers
Michael Ewins writes for Media Magazine, Essential Writers, Multimedia Mouth, Flick Feast and his own blog: E-Film Blog. His favorite directors are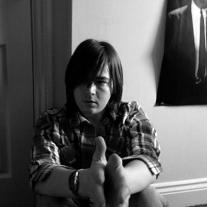 numerous but include Jean-Luc Godard, F.W. Murnau, Lars von Trier and Alfred Hitchcock. Favorite actors/actresses is even tougher to narrow down but James Stewart, Emmanuelle Béart, Emile Jannings and Tilda Swinton cover the basics. His favorite films include Magnolia, 8½, The Burmese Harp and 12 Angry Men. Film was his first true passion, education, hobby and now career. He sees the world reflected in moving images and writing about film is my way of giving back to the medium that made me who I am today. Having said that, he claims that writing scathing reviews of bad films is more fun than anything in the world.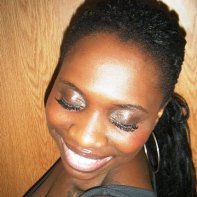 Abi Shodipe is a graduate from Queen Mary University of London in Film Studies. She is a member of the BFI and Raindance. A massive lover of films, she especially favours Anime, Historical /Mythological and Fantasy features. Her favourite director is Hayao Miyazaki for the films of Studio Ghibli. In her degree Abi studied a lot of European cinema alongside the typical Hollywood fare. She prepared numerous film reviews and critiques for Online-Writings, and received rewards and recognition for her writings. Not content with just writing about film, Abi has actually produced some short films during and after her university years. Abi is currently working on some exciting future projects. She is loyal to what she refers to as her  'three Fs'. Family, Friend and Films! Which makes her more than all right by us. Check out her blog at: www.abifilms.com
Darragh McManus is a published author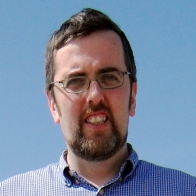 and a journalist writing for several papers in Ireland and the UK, including The Guardian and Sunday Times. His first book, GAA Confidential, was released in 2007. He's just published a comic crime novel under the name Alexander O'Hara, called Cold! Steel! Justice!!! It's a spoof of straight-to-video cop movies of the 1980s. Except in book form. His favourite films are Crouching Tiger, The Godfather, LOTR trilogy, La Dolce Vita, My Own Private Idaho. His ambition is to refuse the Best Director Oscar. He hopes to have a play, sitcom and movie all produced very soon from his scripts. (Seriously.)

Tom Dunn has loved film ever since he realised, as a child, that Ghostbusters wasn't actually real. His affections therefore needed to be transferred away from reality to a suitable pseudo-reality. Over the years his enjoyment of a cracking film has grown into a stronger appreciation of what makes cinema work as a distinct form. His blog, 'You Killed the Car', covers everything from James Bond to Betty Boop. His favourite film is, naturally, Ghostbusters. His favourite directors are Lynch and Kubrick and his favourite actor is Jack Nicholson. Tom has also written for The Cherwell and The Oxford Student.
Rob Keeling is a freelance writer and film fanatic based in Manchester. He completed his Masters degree in Screen Studies at The University of Manchester and is a regular gig reviewer for the Manchester Evening Newspaper. He also rants and raves on all things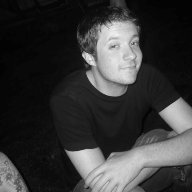 cinematical for Flick Feast and Lost In The Multiplex. His dream job is to work in the West Wing with President Bartlet and the gang, but first he needs to perfect the art of walking and wisecracking at the same time. He loves a wide array of movies, from the arty and foreign to the corniest of blockbusters. Favourite films include Casablanca, Goodfellas, Back To The Future parts 1+2, This Is Spinal Tap and High Fidelity, and favourite directors include Scorsese. Hitchock and the Coens. He also believes that The Shawshank Redemption is massively overrated, which often sees him ostracized in social situations. Follow him on Twitter at twitter.com/R_Keeling.
Matt Barber has recently recovered from a bout of prolonged academic study that included a BA in Medieval Art and Literature, an MA in Witchcraft and a
PhD in English. For each degree he cunningly engineered opportunities to write about his loves: film and television. He has written reviews and articles for Den of Geek and now writes features and analyses for his own website. His writing covers a ridiculously wide area from critical comparisons between the zombie and vampire myths to the effect of childhood nostalgia on our taste in movies. His own favourite films change on a daily basis – but the top ten have always included Don't Look Now, The Wicker Man and Night of the Demon.
Vicki Cole completed her MA in the Contemporary Development of Film in 2006
which broadened her eclectic taste in film, from European to the Far East and right back to the big, bold Hollywood Blockbuster. A self confessed film geek, her genre of choice is horror and she has had the misfortune of sitting through all 7 Saw films (although will always remain a firm advocate for the first). Her favourite film is unashamedly the Faculty, it's a cult classic! Vicki is also has square eyes and watches copious amounts of American TV shows, a true fan of guilty pleasures.
Patricia Small is a freelance writer from Chicago. She has lived, studied and worked in the United States, Germany, Czech Republic and the United Kingdom. While studying English and German at DePaul University, Patricia interned at IMAGE Chicago Magazine as a writer and staff photographer. Shortly after, she moved to Prague to teach English and ended up working as the editor of a cross-culture adaptation magazine. Though her foundation is in educational writing and language, Patricia now makes a living writing about music, travel and film. Brit-pop, bad horror movies and collecting Visa stamps excites and frustrates her in equal measure. Most recently, Patricia is credited as the screenwriter of William and Kate, a documentary airing on Ovation TV in the US. Her favorite films include Rebecca, Wayne's World, Robin Hood: Men in Tights and anything that takes place in Illinois.
Justin Smith is the editor of CriticPlanet and a contributing writer for FlickFeast. When not writing about movies, he can be found blogging, tweeting,
hiking, scuba diving, watching movies with his dogs, or taking disastrous vacations with his wife. When threatened, he will confess that his favourite films include Mulholland Dr., The Big Lebowski, 2001: A Space Odyssey, and Citizen Kane. When threatened further he will say that Stanley Kubrick, David Lynch, Orson Welles, and the Coens are among his favourite directors; he's also been known to mention, Jeff Bridges, Johnny Depp, Crispin Glover, and Orson Welles as favourite actors.
Rob Corpse-Eater hails from the same country that manufactures Cold: Canada. He is a man of many hats, and even more cliches. Invited into the collective known as "New Empress" (no doubt for his Herculean wit and inability to take anything seriously), he still kinda wonders what the hell he's doing here. A lover of celluloid spectacles, he rescues old movies from the 99 cent bin, and proceeds to laugh at them. When questioned who should be laughing when HE paid money for them, he vanished miraculously. He was 25.
Liz Mannion is a freelance writer based in York. As far back as she can
remember she has spent an inordinate amount of her time at the cinema.  It's been a long obsessive journey since becoming hooked on Jaws at a very young age. Via Mad Max on Betamax, bunking off work to see Reservoir Dogs at the London Film Festival and meeting Martin Scorsese at the premiere of Casino (Well, they were both there).  Favourite films include The Lives of Others, Volver and The Sure Thing. Liz is a volunteer at The Ritz Cinema in Thirsk, North Yorkshire.
Diana Thompson is an internationally published, London based fashion photographer and writer. Addicted to tea, magazines and vintage cameras, she can often be found somewhere in Soho scribbling down silly ideas amongst big dreams which will often make her bank balance weep. Also likes kittens, robots and lemon cake.
Joe Walsh is a dedicated cinephile currently working in film programming at
the Barbican Centre. As a child he was obsessed with Star Wars, Indiana Jones and Labyrinth. These days, his favourite directors consist of an eclectic mix of Orson Welles, Akira Kurosawa and Mike Leigh (his taste has widened a bit). Joe studied Theology for his B.A. and English Literature for his M.A. both at Durham University (although he actually spent more time watching films than doing any work).
Patrick Kershaw can't tell you his favourite film, not even a top five, not even a favourite director. What he loves most about films is the fact that you can
compare and compartmentalise them all you want but there's a film for every day, season and nuance of emotion. Some days you might fancy watching Godard's Tout Va Bien (let's face it for no other reason than to say you have) and on others where you just want to want to enjoy the enduring charm of puppets shoehorned into classic literature, e.g Muppet Treasure Island. But then Patrick would say that as he's just a flippant English and Film Student who reviews video-games as a past time.  P.S Under torture he would probably admit that his favourite film is Jaws.
Adam Glasspool was born in Southampton. After school and studying all kinds of useless artistic courses he decided to go to university. He picked one in
London after looking around in for five minutes because he hated the nature of university open days. Now living in London he spends his time studying Film and attempting to avoid any form of public transport. He can often be found on stage either performing stand-up comedy, or with his band. Other interests include cycling, physics, space, the sound of a thumb being pulled out of a beer bottle and writing about himself in the third person.
He has a blog: https://attentionscum.tumblr.com/and he is on twitter: twitter.com/adamglasspool