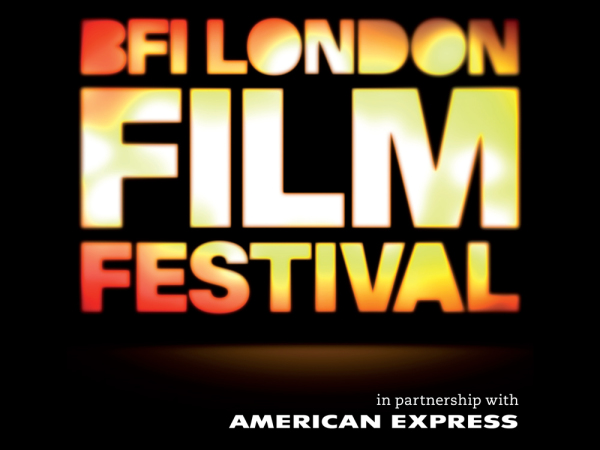 Here's a selection of reviews from the excellent range at the BFI London Film Festival this year; Kelly and Cal, Tokyo Tribe, Shrew's Nest, The New Girlfriend and Night Bus…
Kelly and Cal (Director: Jen McGowan)
Exposes the hardship of being someone suddenly re-valued by everyone including their nearest and dearest. In Kelly's (Juliette Lewis) case, she just had a baby and is struggling with being called 'Mom' by all and sundry. Yup, another human being exiting your body renders your entire existence as a separate person null and void. Cal (Jonny Weston) is a teenage boy who recently had a serious accident and can't see a way to carry on with the dreams he had pre-accident, or a way to communicate with his parents. They have a meet-cute in which Cal admires Kelly's mammary glands and a strange but fruitful friendship follows, yielding very interesting results.
Great character development drags us straight into the awkwardness of the day at hand. Juliette Lewis is bone-achingly cool, creating the entirely believable world of a person struggling to know who they are or where they belong in their new world order. Cal is extremely beguiling and likeable, even when he shouts and says mean things. You will root hard for them. Honesty is in plentiful supply, as are the digs at those who would claim to have everything sorted out.
A welcome dissection of the complexity of parenthood and, bigger than that, life envy and the struggle for acceptance in any sphere of human existence. Jen McGowan's first feature (written by Amy Lowe Starbin) is an absolute joy and we look forward to more of the same.
(Three Torches)
Tokyo Tribe (Director: Shion Sono) Japanese, subtitles
Living, breathing Manga. Tokyo Tribe is full of extremely exaggerated and amusingly grandiose statements with associated scenarios. All the events in Tokyo Tribe, in an undisclosed future setting, take place over one night. Each tribe is introduced via a bizarre bit of violence against the woman; a fairly disconcerting opening, whereby a tribe member lists each tribe and where they are in Tokyo by digging his knife in a different bit of this poor woman's naked torso. The two main warring tribes happen to be doing so because the Tyler Durden-like Mera (Ryôhei Suzuki), strutting about with his arrogantly arranged hair follicles and naked washboard abs 'has beef' with his ex friend who belongs to a peace-loving tribe across town. During this night they, and all the tribes come to blows with an ultimately hilarious conclusion.
The whole thing is barmy but strangely compelling. There is very stylised violence, a depiction of women both as objects and as powerful warriors (which is the usual with manga) and a cute not-veiled reference to Kill Bill. The main characters are both caricature and fairly novel at the same time. The intention of the director/writers would seem to be to create something rip-roaringly entertaining with a philosophical message which works on a few levels, considering Mera's Durden similarities. The very narrow timeframe exposed within the film works extremely well for this sort of scenario; such a bold jumble of action and speech would not work in any other way.
Shion Sono's Tokyo Tribe is not for everyone, pretty much as Manga isn't, but if you have a taste for the bizarre, fun fight sequences and grandiose statements delivered by people wearing not very much, you'll probably relish it.
(Three Torches)
Shrew's Nest – Musarañas (Director/writer: Juanfer Andrés, Esteban Roel) Spanish, subtitles
Shrew's Nest is another LFF film from a first time feature director, Juanfer Andrés. Extremely intriguing 1950s Madrid-set melodrama that feels like two different films depending on which half of the film you're in. The beginning is completely dark and foreboding, narrated by the younger sister, looking back on the past. We hear of the death of their mother and how the older sister, Montse (Macarena Gómez) took up responsibility for the household. In the current day the two sisters live together, the younger turning 18, the elder having become an agoraphobic and sometime tailor to a rich woman. An outsider, Carlos, comes crashing into their world and their lives get progressively more violent as a result.
The second half of the film is purely defined by farcical violence. The threat level diminishes quite considerably as the violence and blood quotient goes up, leaving us with an entertainingly Hammer horror-like bloody expression of the usual familial frustration and fear. Macarena Gómez's Montse is deliciously deranged and her mood usually perfectly matches the severity of her hair and outfit. Very enjoyable despite the lack of actual menace.
(Three Torches)
The New Girlfriend – Une Nouvelle Amie (2014) (Director/writer: François Ozon) French, subtitles
French director François Ozon (Potiche, Jeune & Jolie) brings another film to the London Film Festival, a film which will no doubt receive the positive response that his others have.
From the very first moment The New Girlfriend issues startling rejections of convention and expectation. We are whizzed through a montage of Claire (Anaïs Demoustier) and Laura's (Isild Le Besco) lives as best friends, through school, weddings, a baby and Laura's sickness. When Laura dies Claire is devastated but resolves, encouraged by her own husband (Raphaël Personnaz) to help look after Laura's husband and baby. She finds that David (Romain Duris) is handling the grief in his own unique way and becomes an unwitting, at first unwilling, passenger in David's attempt to rediscover meaning in his life. Laura's death changed everything and Claire is just about to find out just how much things have changed. Or were always something different.
In turns distressing, amusing, devastating and gutsy; this film about grieving and friendship is one that everyone should see. Each character acknowledges their innermost fears and fancies in one way or another, intentional or not and remain likeable despite double standards. François Ozon has often examined commonly held prejudices and societal traditions but in The New Girlfriend, gender roles mean absolutely nothing. Incredibly refreshing deconstruction of the nature of relationships.
(Four Torches)
Night Bus (2014) (Director/writer: Simon Baker)
Night Bus is a drama from another first time director featuring a cast of thousands (or what seemed like it) on the fictional N39 to Leytonstone. All sorts of people, all the human emotions and music from a mobile phone are present but thankfully there is no vomit.
Ninety minutes of sitting on a night bus to Leytonstone may test your patience and any feelings of goodwill for humanity that you might have but at least in that respect it is realistic. It will feel familiar to many who have withstood a trip on the night carriage of doom and disappointment. The film was categorised as being in the 'Laugh' category but that is a little disingenuous. A snigger or two may be elicited as you recognise the different sorts of people or the driver's reaction to someone wasting his time but mostly it is just sad.
As you might expect, there is a surfeit of things to look at during this film. Aside from when we are examining the miserable faces of the passengers, the cinematography is limited to repeated shots of the side of the bus with reflected light from other traffic, the view of the bus destination blind from above (making the name Leytonstone on the front of the bus look even more mournful than usual) and various east London landmarks popping up, making the journey seem even longer. The score is annoyingly jangly at times, snapping you out of the dramas of the passengers and back into your cinema seat. Which is not the effect that any film-maker wants.
(Two Torches)