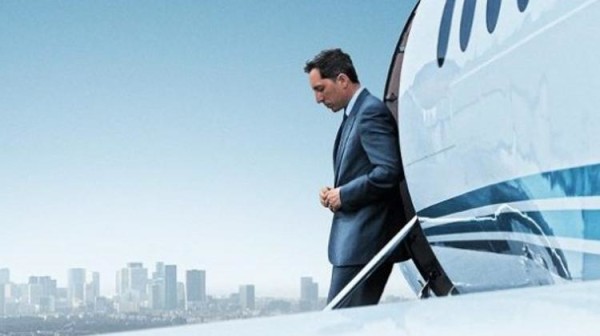 Le Capital follows the rise of Marc Tourneuil (Gad Elmaleh) as he moves around the chess board of international banking as CEO to a powerful French bank. The lure of money and the seductive nature of clean-handed luxurious living as numbers rise or fall depending on phone calls and deals is explored through the cool eyed gaze of Marc. We are privy to Marc's innermost thoughts as he works his way through each calculated move.
With banking now being a high stakes international game, the morality of the business is considered through the actions of the characters with Gabriel Byrne's Dittmar Rigule representing the predatory nature of profit for profit's sake.
Elmaleh as Marc walks a continuous tightrope between being a sympathetic and non-sympathetic character. Marc's driving force is at all times made clear yet he is still somehow mercurial in how his actions can be interpreted. Director Costa-Gavras successfully depicts the male dominated world, moving between countries and ethics as easily as money transfers on a computer screen. Le Capital is arguably a particularly adult film in that there is little room for fairytale heroes.  With a running time of just under two hours, Le Capital allows itself the time to play out the long strategic machinations of its plot while still remaining rewardingly lean and precise.
Mairéad has awarded Le Capital four Torches of Truth