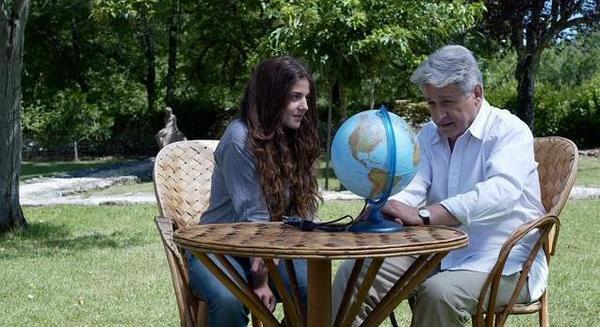 Juliette (Esther Garrel) is having the most complicated summer of her Youth, what with trying to impress the know-it-all 'intellectual millieu' as her father puts it, losing her virginity and facing the biggest shock of all – her father (Didier Bezace) becoming gravely ill.
She tries to spend more time with her father, who now lives with the mother of his youngest daughter, but she can't escape the feeling that she is missing out on life so resolves to sleep around and see Paris during the summer. By time autumn rolls around her father doesn't have much time left..
Youth is Justine Malle's debut as a director and I'd have to say that it's not a bad effort. Some real emotion is captured here and even though you might think Juliette is a bit of a self obsessed wotsit, she is just struggling with the complexities of growing up and finding a place in the world. The other characters, and even Juliette to a certain extent, are not really explored and although the film is not flimsy in itself, it cannot hope to contain enough oomph at just 75 minutes long. The cast seem to be mere conduits for the story to be told.
Apparently Youth (or Jeunesse) is a thinly disguised account of Justine's experiences when she was 20 and her own father was dying. If you look at it as just that, a limited portrait of growing up, then it works quite well. Justine Malle is just as entitled to tell her story as any other new filmmaker, even if her dad did happen to be famous New Wave director Louis Malle.
Youth is showing on 27 November at Edinburgh Dominion.
Maryann has awarded Youth (2012) three Torches of Truth