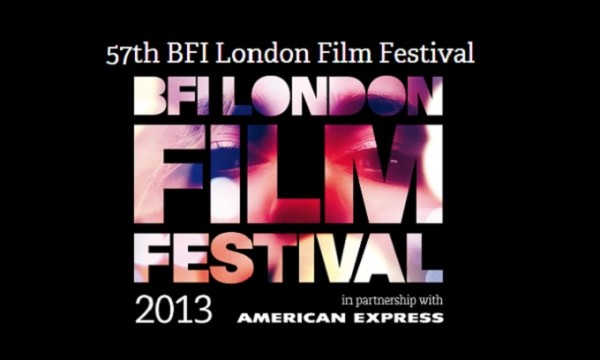 The 57th BFI London Film Festival kicks off on 9th October at venues around the city. The opening night film is Captain Phillips starring Tom Hanks. The American superstar actor will also be present at LFF 2013 with Saving Mr. Banks and JFK assassination drama, Parkland, which he co-produced.
Team New Empress has been dispatched to the front lines to report on LFF 2013, so look out for our reviews. In the meantime, we've cobbled together a bunch of recommendations that we're very excited about this year.
Maryann O'Connor Selects
The Double (dir: Richard Ayoade)
Screens Sat 12th, Sun 13th & Mon 14th
The Submarine director and IT Crowd cast member returns with a modern adaptation of Dostoevsky's The Double, the story of a dude who feels invisible and then gets his life taken over by a doppelganger. Fans of Ayoade's debut film will have been waiting patiently for another such witty and insightful film. According to the festival blurb this may well be what we've waited for. Stars Jesse Eisenberg and Mia Wasikowska.
The Congress (dir: Ari Folman)
Screens Thurs 10th, Fri 11th & Sat 12th
This film from the acclaimed director of Waltz with Bashir could pass as an animated version of Charlie Brooker's television series, Black Mirror. Ageing actress Robin Wright worries about the impending end of her career and accepts a strange contract as a result. Wright herself voices the actress alongside a fairly impressive cast, which includes Harvey Keitel and Jon Hamm. Is this art imitating life imitating art imitating life? The Congress is also adapted from a novel.
Wounded (dir: Fernando Franco)
Screens Sat 12th & Mon 14th
Ambulance driver with mental health problems has trouble connecting with the people in her life but seems to have no such trouble connecting with her patients. I have to confess a love for any film which seeks to tackle the thorny subject of mental health in context with life in general and as director Fernando Franco was an editor on the stylish ' Blancanieves last year, I expect there to be full focus on the detail.
Manuscripts Don't Burn (dir: Mohammad Rasoulof)
Screens Sat 12th & Thurs 17th
What do you do if you get banned from making films by the Iranian government? You make a film in secret about vile governments being all corrupt and oppressive, naturally. Manuscripts Don't Burn was shot around Iran (secretly) and is set within the course of one day. It would be rude not to see it really, considering director Mohammad Rasoulof and a whole host of (mostly anonymous) cast and crew members went to such trouble.
Gaslight (dir: Thorold Dickinson)
Screens Thurs 17th
Suppressed by MGM so that their own Ingrid Bergman-starring remake could take centre stage, the BFI will be presenting the original British version of Gaslight that was directed by Thorold Dickinson. You know the story, don't you? It's an iconic one. So much so that the term 'gaslighting' has since entered the dictionary. MGM did their suppression work right good so the BFI had to rely on a donated copy from Dickinson to restore the film. Get seeing it.