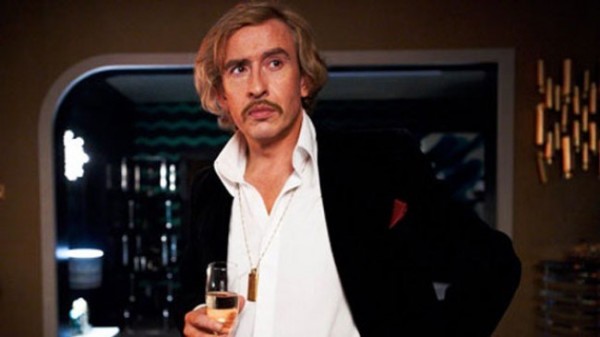 After the cult classic 24 Hour Party People (2002), Michael Winterbottom and Steve Coogan are reunited once more for a biopic on one of the more controversial entrepreneurs –
Paul Raymond. Once dubbed the richest man in England, Paul Raymond (Steve Coogan)
lives his life in the seedy streets of London's Soho. Here he wants to bring the
female art form out into the bigger world via his clubs and magazines but his internal
struggles threaten to derail it all.
The Look Of Love, very much like many other biopics, is told from the angle of the aging
protagonist looking back on their lives and seeing if they fulfilled their dreams. Here it
moves through Raymond's early life at considerable speed and only slows down once
his wife Jean (Anna Friel) leaves him because of his philanthropy: this is where we
see the real man about Soho. His silver tongue has women fawning all over him, and
once they are back in his flat then the clothes come off and the magic happens. There is a
lot of nudity in the film but when making a film about a "jazz mag" impresario it would
seem out of place to bypass all of that, and Winterbottom handles these scenes with
respectable taste.
Initially Steve Coogan seems to be playing Alan Partridge's porn-tastic twin, however he
soon develops into the role and finds his style of Paul Raymond. His display of a man on
the up with a wealth of beautiful women at his disposal comes very naturally, but
it's in the quieter moments that we see Coogan's mettle as a real actor. The relationship
with his daughter Debbie (Imogen Poots) is central to the film and whilst love is initially
the order of the day, it soon turns into a resentment from both sides and begins to destroy both lives
The Look Of Love may not get too far under the skin of the real Paul Raymond, but
delivers enough material to show that his life was a constant emotional rollercoaster.
Coogan and Friel are especially dynamic together, and make this a worthy biopic of The
King Of Soho.
Mark has awarded The Look of Love four Torches of Truth