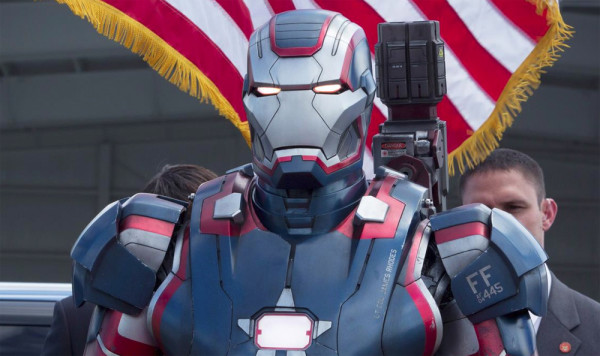 After the events in New York, Tony Stark (Robert Downey Jr.) is having trouble
sleeping. We soon see that Stark is right to be restless when his personal world is destroyed and he must embark on a harrowing quest to find those responsible. Central to his life crisis is a powerful enemy known as The Mandarin (Ben Kinglsey), whose bag is kidnapping US citizens and turning them into super soldiers with his Extremis Virus. The Iron Man must go back to basics to survive and learn – does the man make the suit or does the suit make the man?
Robert Downey Jr. returns to the iron suit for a third time, yet director Jon Favreau
opted to drop out (he still has a small role as Tony's bodyguard) and pass it on to Lethal
Weapon scribe Shane Black. Not much has changed in terms of styling or acting, RDJ is
Tony Stark and can roll out of bed straight into the persona. Gwyneth Paltrow and Don Cheadle have beefed up roles compared to previous films. Newcomers Rebecca Hall (minimal screen time), Guy Pearce (T-1000 wannabe) and Sir Ben Kingsley (facial hair aplenty) add
different agendas to the villainy which occasionally works but on the whole they seem more relaxed than evil warmongers should, with Kingsley the best of the bunch.
Here's the main problem with Iron Man 3: it lacks a proper identity for a superhero
movie. Instead Black has turned it into one of his buddy cop comedies and removed most
of the superhero elements. The rather average finale could easily have come from any
of the Lethal Weapon films, as we see Stark and Rhodes running round with guns rather
than in their superhero suits. The film also overdoses with Bridesmaids (2011) levels of humour, so now it plays as a comedy with action scenes.
Iron Man 3 works the sarcasm to extreme levels which only Downey Jr. could pull off,
yet it lacks any real grand action set pieces. The final part of the trilogy is a fun ride but
has sadly lost that Marvel superhero edge.
Mark has awarded Iron Man 3 three Torches of Truth