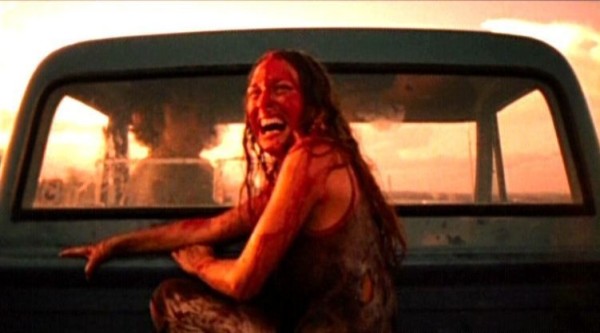 Horror fans will certainly be looking forward to Video Nasties: The Definitive Guide Part 2, a follow-up to the excellent documentary Moral Panic, Video Nasties and Videotape, which formed Video Nasties: The Definitive Guide. To celebrate the forthcoming release – and mark the 30th anniversary of the Video Recordings Act 1984 – Film4 FrightFest will screen an unseen extended cut of Video Nasties: Draconian Days at the The Prince Charles Cinema on 3rd July. The screening will be followed by an extensive Q&A debate, hosted by Paul McEvoy, with director Jake West, producer Marc Morris and legendary film critic and writer Alan Jones. The 3-disc collector's edition of Video Nasties: The Definitive Guide Part 2 – including some excellent bonus material – is set for release on 14th July.
Jake West commented:
"I see 'Draconian Days' as a companion piece and a direct continuation of the fascinating history of Video Nasties, which I started in the last Documentary "Moral Panic, Video Nasties and Videotape". This one picks up the story from the passing of the Video Recordings act 1984 and the effect it had on censorship under James Ferman's rule at the BBFC up until 1999. This and the further moral panic that ensued, together with the impact of the Michael Ryan Massacre, the Bulger Murder and David Alton's notorious Amendment that would have banned all films above PG created a strange situation for the horror fan."
A brand new trailer has also been released. Be warned: it is extremely unsafe to view in the workplace. So don't! We've also got the cover art to show off.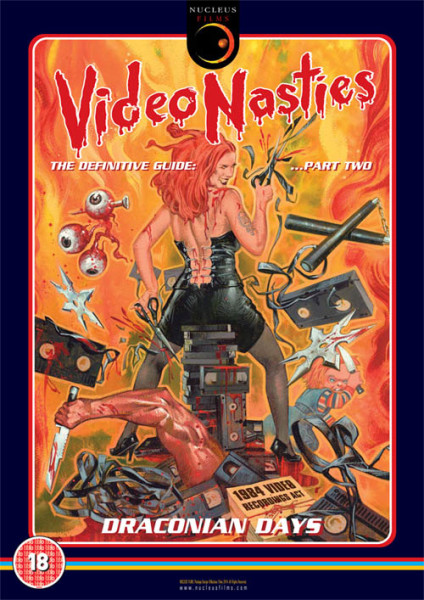 Source: Clout Communications