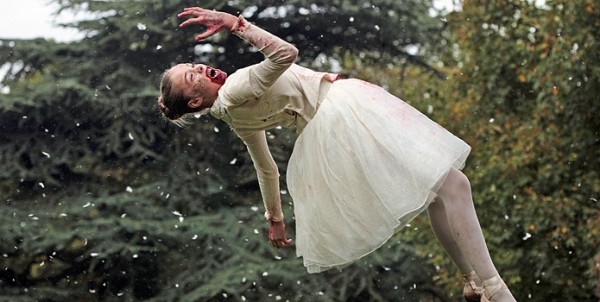 Once in a while, a horror movie comes along that you properly fall in love with. Like, head-over-heels-let's-get-married-immediately kind of love. Epic and true love! Livid is such a movie that made this critic swoon and turned blind opinion into what felt like axiomatic truth.
The second feature film by Julien Maury and Alexandre Bustillo is a gothic fairytale that incorporates Dario Argento, H.P. Lovecraft and vampire lore into a delicious stew of horror awesomeness. It's really quite something! Oh, and you might want to keep an eye out for a spectacularly inventive reference to Suspiria (1977), which sets both Livid and Argento's deranged masterpiece within the same cinematic universe! So clever…
Bustillo and Maury swapped the French Extreme schtick of Inside (2007) for a more beguiling, but no less freaky, story involving three teenagers breaking into the mansion of an elderly former dance instructor. After dark, however, the secrets of the house are revealed and the trio of hapless thieves come up against powers beyond their imagination.
Livid will receive its UK television premiere on Horror Channel (Sky 319, Virgin 149, Freesat 138), 10:50pm on Saturday 14th June. Also premiering that month is zombie rom-com, Deadheads, which played at FrightFest a couple of years ago. That airs on Saturday 24th, at 10:50pm.
For more information on Horror Channel click on the official website link: www.horrorchannel.co.uk
Source: Clout Communications