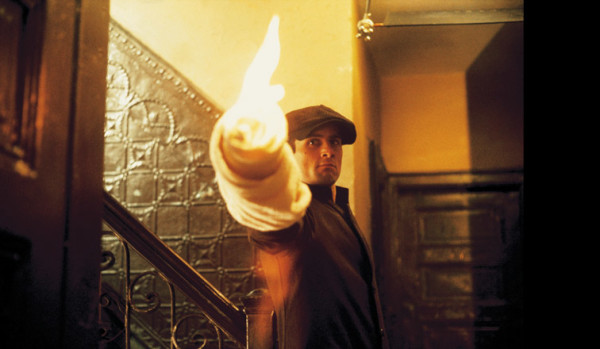 As argued over in parlours and drinking establishments [and one particular Wes Craven film] many, many times over, there are very few sequels that surpass the original but that's exactly what Francis Ford Coppola did with The Godfather Part II.
The film and its split time frames following Vito and successor Michael Corleone have been watched, spoken and written about in many forms over many years: this alone would warrant a re-release but the reason why this paragon is receiving a cinematic re-release now is due to the new 4K restoration celebrating its 40 th  Anniversary.
The continuing saga of the Corleone family shows the early life of a young Vito Corleone (Robert De Niro), his move from Sicily to New York and his rise to prominence during the 1910s/20s, something he seemed to take on as a necessity rather than as a result of ambition. Michael Corleone (Al Pacino), who took on his role as the head of the family through similar circumstances continues to rule during the 1950s, yet times have become tough; his grip on the crime syndicates and his own life is loosened considerably thanks to revolutions, whistleblowers and his own family.
This isn't just a lick of paint job; it's a full-blown mafia hit of reconstruction. The sound of machinegun fire is no longer a dull pop; instead it's a booming crack of epic magnitude. The failed assassination attempt at Michael's house now reverberates like a procession of fireworks fired off inside the ear canal. It's not just the sound that is improved; the Technicolors have been enriched too. Michael's downward spiral sees the darker colours of the skies and murky waters of the Lake Tahoe house envelope the screen & his mind. Young Vito's scenes wade in the vibrant orange & brown colour palettes. Finally the death of Fanucci is clearer, even with the hallway bulb removed. The citrus fruit has never looked so orange before now – death waits.
The Godfather Part II is a resplendent masterpiece with performances that befit its majestic regency. This new 4K restoration shows the real beauty in the film and its making.
Mark has awarded The Godfather: Part II re-released five Torches of Truth