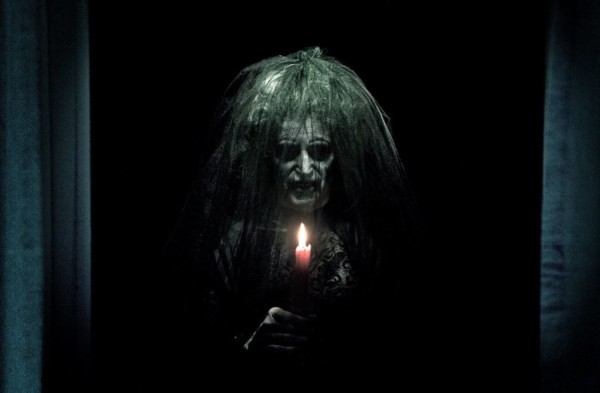 Insidious: Chapter 2 is supernatural horror at its best. A nerve-shredding sequel to the box office smash hit Insidious. Renowned director James Wan and the Blumhouse family prove beyond a shadow of a doubt that scares should be a mixture of great characterisation and suspense. A modern day reimagining of vintage horror mixed with incredible direction makes for one of the most intense cinematic experiences in recent years.
To celebrate the release of Insidious: Chapter 2, courtesy of Entertainment One, we have Insidious goodies to give away! Insidious: Chapter 2 comes to DVD, Blu-ray and Twin Pack on 6th January.
There's no question set for this one, please leave your name in the comments box below, on our Facebook page or tweet us @NewEmpress with this hashtag: #Insidious2. Good luck. Competition closes 10th January.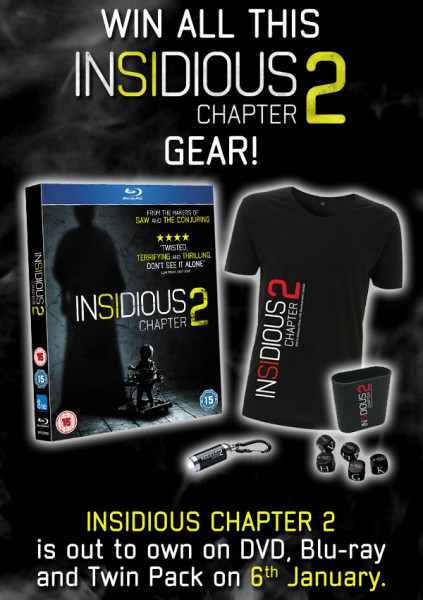 Also in conjunction with the release, is the – for one night only – Insidious: Chapter 2 Tweet 'n' Scream along. Exactly what it says on the tin, Insidious: Chapter 2 will be screening at Ritzy Picturehouse, Brixton, London on Friday 10th January 2014 at 23.00pm. You can pre-order your tickets now from the following link:
Insidious_Chapter_2_Tweet_N_Scream
If you're not around London on the day, fear not, there will be a nationwide tweet-a-long going on at the same time, but can be done from the comfort of your own home. Just make sure you have your copy of Insidious: Chapter 2 to hand!