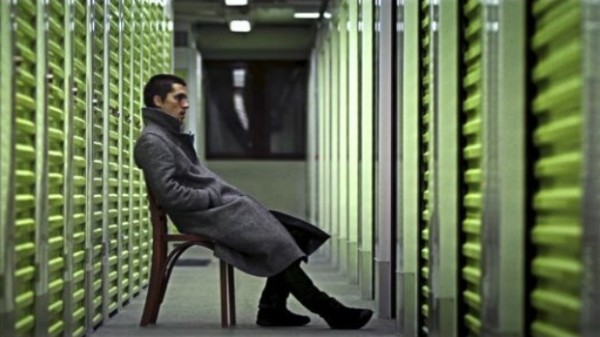 When you see Petri Luukkainen running through the snowy streets in the altogether within the first few minutes of My Stuff, you may wonder if this Finnish documentary about a dude trying to find meaning in his life might be a little off the wall. Petri wasn't very happy; having lost his girlfriend and filled his gaff with tat, he was flailing around and trying to find anything to soothe his sorry soul. So he decided on an experiment and put ALL his stuff in a lock up. Even his clothes.
He had some rules, because you gotta have rules. 1. Store Everything, 2. Reclaim one thing a day, 3. Repeat for a year, 4. Do not buy any new stuff. He was true to his word at first; living in an empty apartment, using a chilly window ledge for his perishables and washing his undies in the sink but taking one thing at the time only worked for a little while. Around this early stage of self discovery Petri tells us his friends are struggling to understand his new life choices and his mum is resistant to his new razor-free facial hair choices. His nan understands but says she would definitely keep the fridge.
Petri finds this sort of sparse living fairly easy and contemplates away until winter turns into spring but then meets a girl and everything gets a bit more difficult.
My Stuff is a droll and stylised look at the impact of our possessions on our lives; Petri manages to tell his story very goodnaturedly, with a lightness that belies the impact of this topic. In an age of consumerism and maniacal purchasing, would we indeed be better off just mending or making do? Unsurprisingly, you do start to look at your own possessions and deciding which of them will get the chop. For me, that would be anything that needs dusting (apart from the telly).
If at the beginning you did think it was a little off the wall, by the end of Petri's journey you were probably hoping that the result could have been a little less predictable. But that is life for you…being in love is the closest thing to happy that most of us experience.
My Stuff is showing 29 December at Glasgow Film Theatre. Details.
Maryann has awarded My Stuff four Torches of Truth