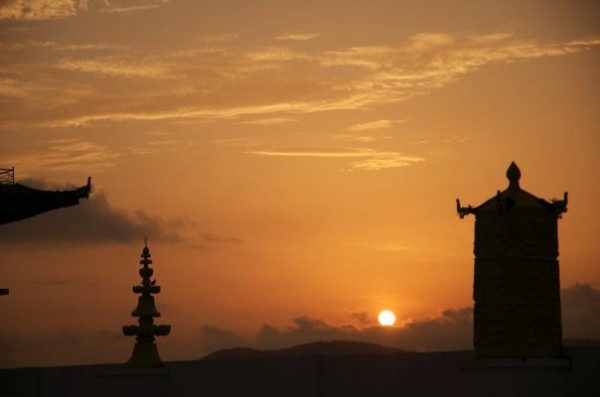 A nation of approximately 6 million people living 'on the roof of the world' without a substantial army or trading agreements with the west, Tibet found itself railroaded by the juggernaut of the Chinese Red Army in 1959. Many documentaries and feature films later, with Tibet still occupied by China, film maker Dirk Simon looks at the Free Tibet movement as it is today with a unusually wide range of viewpoints.
Tibetans living in exile in supportive India, including His Holiness the 14th Dalai Lama, are interviewed concerning the history and possible future for the Free Tibet movement. The voice of the ordinary Chinese person is also refreshingly included though the full force of Chinese internal propaganda in regards to Tibet is sadly in evidence. However, the inclusion of both Tibetans for and against the continued promotion of non-violent action against China gives an autonomy to the Tibetan voice not always afforded to them in documentaries perhaps more focused on the religious and aesthetically pleasing aspects of Tibetan culture.
Simon's documentary, as a piece of film making is very cinematic. His interviews feel personal and to the point, while he also captures both peaceful and heated discussions. With a running time of nearly two hours, the debate around the Tibetan question is given plenty of room for debate and discussion.
Extras: No extras on the supplied disc.
Mairéad has awarded When the Dragon Swallowed the Sun five Torches of Truth