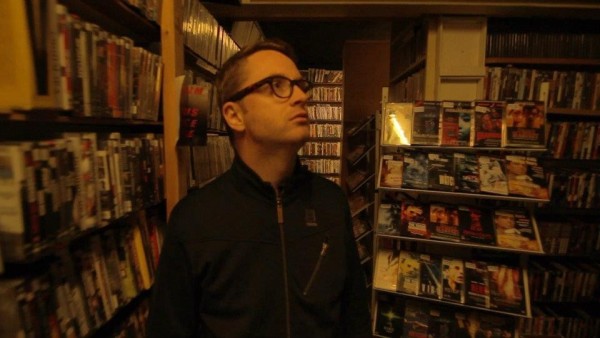 Director of indie films Drive and Only God Forgives, Nicolas Winding Refn seems like an enigma within the film world. This documentary gets as close as possible to a man with different ideas than most.
As we are transported through his early life Winding Refn describes how Tobe Hooper's seminal Texas Chainsaw Massacre was the catalyst for him becoming a director, believing (even to this day) that it's the greatest movie ever made. As the doc runs through his career to date, we are treated to interviews with several people who have worked with him; including Mads Mikkelsen and Ryan Gosling. His mother and father are both included in the interviews, his mother clearly is the guiding light in pushing him into going head first into his career.
Interviews with others aside, it's the moments we get to spend with Winding-Refn himself that are the most interesting, as we get a glimpse inside the mind of this modern day auteur. His disappointment at the closing of the last video shop in Copenhagen through to how he deals with being a parent shows he is still in touch with reality. He explains the some of the social commentary behind his films but this section won't go deep enough for most. The time spent watching and talking about Muay Thai feels like a PR piece; it's too long a segment and doesn't offer much. There's a fun moment in a Bangkok toy shop with his wife pointing out what figures he already has
NWR is an interesting documentary that shows how one man can make a difference in movies, but it would be better suited as a special feature on one of his films rather than a standalone piece.
NWR is showing on 30 November at Cine Lumiere . The 2nd Nordic Film Festival is in London from 25 November to 04 December and will then tour the UK :  Festival details here
Mark has awarded NWR three Torches of Truth