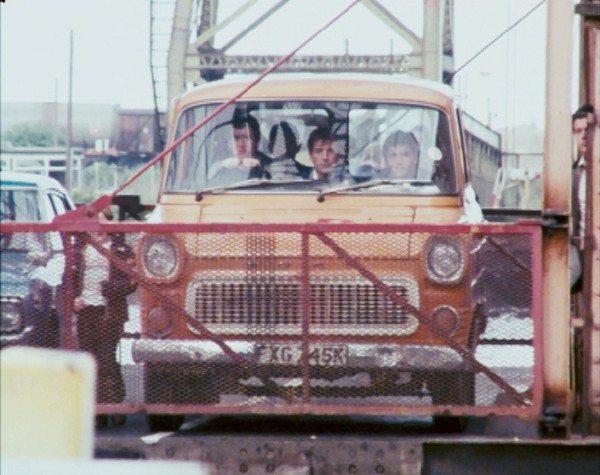 Historic film footage of bridges, industries and rivers in the Middlesbrough area is being made more accessible to the public as part of link-up between the North East Film Archive and the £2.6m Heritage Lottery Fund supported Tees Transporter Bridge Visitor Experience Project.
During a six week placement at the Middlesbrough-based archives, Teesside University BOOST Summer Placement student Jonathan Lithgow sifted through hours of footage as part of the Bridges, Rivers and Industrial Heritage Project. Lithgow said of the footage: "The collections feature a whole range of key events, industries and landmarks across the north east from professional footage of royal visits to amateur footage of family holidays in the region."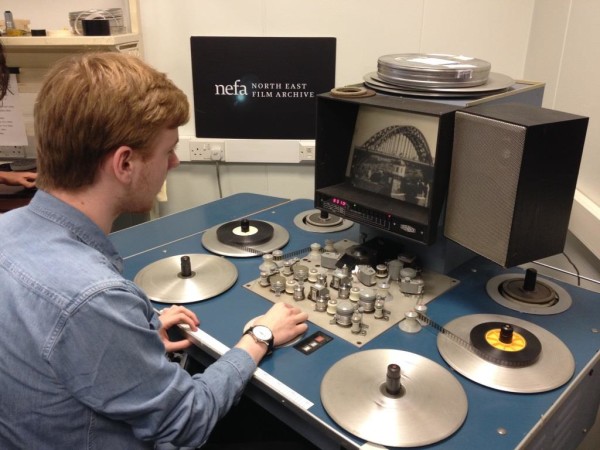 Jonathan sifting through the film footage
 The research will help shed new light on the vast collections that feature landmarks such as the Transporter, High Level, Queen Alexandra and Union Chain Bridges spanning the Tees, Tyne, Wear and Tweed, as well as providing new information on films chronicling shipbuilding, iron, steel and chemical industries in the region.  A list of over a hundred films relating to the aforementioned rivers has been compiled as part of the project, as well as timelines charting key moments and developments along each river.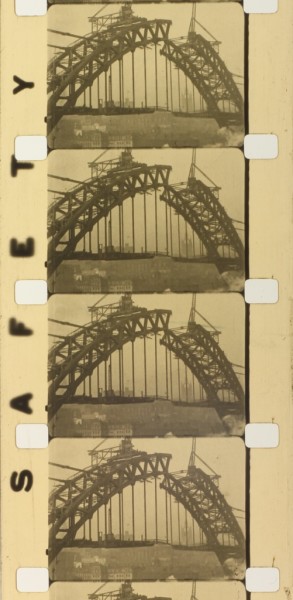 Reel footage of the construction of the Tyne Bridge
A selection of footage featured in the project can be viewed on the North East Film Archive website including Bygones, a short film from the late 1970s charting the history of the Tees Transporter Bridge.