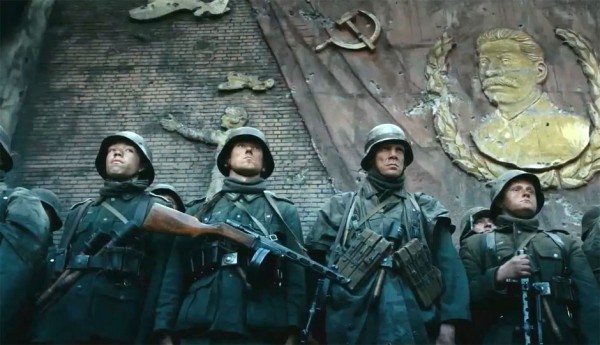 Director Fedor Bondarchuk brings Russia's first ever 3D film release to the screen in the form of a true life account of Stalingrad: the most brutal battle of World War II.
Stalingrad has been immortalised in film before, but not in this way. Here we are thrown straight into a Michael Bay-esque big budget production that closely resembles an online game of Call Of Duty. Shots whistle loudly as they pass the cameras and explosions litter the screen as we attempt to see beyond the cacophony of endless attacks from both German and Russian fronts. Clearly all this macho bravado epicness is geared towards the film breaking out beyond Russia, as it focuses on brawn rather than brains.
Yet the film does have a small dose of brains as well. The leading Russians give enough sentiment to make them feel more than just one dimensional characters in an action spectacle. Emotion breaks through on occasion from a couple of the main cast members as they continue to fight in the war and find time for a little romance. With it being made in Russia, it is rather obvious in making their own boys seem the greatest force known to the human race. Willing viewers will be able to look past this heavy-handed propaganda in favour of the spectacle produced by yet more loud bangs.
The battle of Stalingrad lasted for over five months and, when the credits roll after 2 hours, it feels like we have been in the heart of the battle for that entire period. Bondarchuk mixes Saving Private Ryan and Pearl Harbour with modern day XBOX army games, creating a dramatic and visual experience. Just don't expect to learn too much about the real battle come the end of it.
Extras:
An English language dub version is included. There are also two featurettes. One is a basic behind the scenes making of promo that's all too fluffy. The other is a piece about how Russia's first ever IMAX 3D movie was created, which is fascinating and very insightful.
Mark has awarded Stalingrad on Blu-ray three Torches of Truth