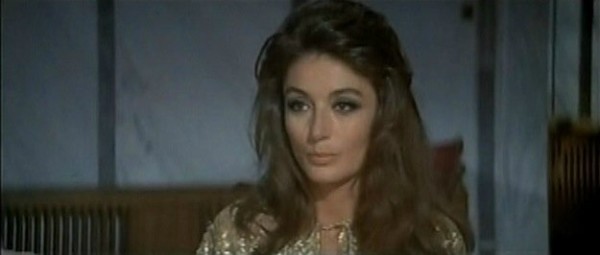 Released in 1969, Justine is set amongst the Coptic Christian elite of Alexandria, Egypt in 1938 on the cusp of the British withdrawal from the country. Justine (Anouk Aimée) is the exotic wife of Coptic banker Nessim (John Vernon) who seamlessly moves between the upper echelons of Alexandrian society and through the working class streets, where she meets the young English school teacher/poet Darley (Michael York).
Through Darley's narration, the intrigues masterminded by the alluring and perplexing Justine and her husband set the tone for the complexity of the political situation of the late 1930s, intertwined with the sexual politics of the late 1960s.
Director George Cukor (My Fair Lady 1964 and The Philadelphia Story 1940) capitalises on the screen charisma and talent of Aimée, particularly with innuendo that is barely concealed from the 1960s censors. Though the film is visually stunning in every scene, especially so when focused on ordinary Egyptian life, the narrative of the film does feel hampered by what feels like extensive severe edits that cause the film to jump from one scene to the next without a smooth transition.
Vernon as Nessim and Dirk Bogarde as Pursewarden, the British consular officer friend of the couple caught up in their dangerous schemes, give particularly strong performances. Aimée is the rightful star of the film with her powerful presence and controlled underplaying of Justine, delivering a pragmatic character fighting for survival in turbulent times.
No Extras.
Mairéad has awarded Justine (1969) on DVD three Torches of Truth