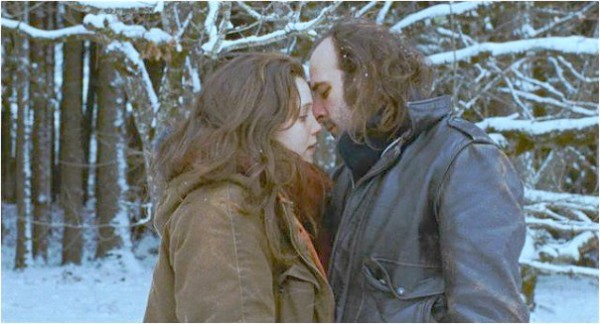 Struggling musician Maxime (Vincent Macaigne) returns to a cold winter in his hometown of Tonnerre in writer/director Guillaume Brac's evocative and engaging debut, whose grainy visual texture, off-the-cuff naturalism and unpredictable plotting make it feel like a lost Maurice Pialat classic.
Even leading man Macaigne, with his démodé leather jacket, concave shoulders and scrawny haybail of hair – disguising a balding crown – is reminiscent of Gerard Depardieu in Pialat's Loulou (1980), and his performance – scruffy yet endearing, imposing yet gentle – is the magnet of the film.
Young journalist Mélodie (Solène Rigot) finds herself curiously attracted to this little lost bear of a man, but an ex-boyfriend complicates matters and the situation becomes increasingly claustrophobic and dangerous.
The film has an easy, loose-limbed structure which allows the convoluted finale to feel organic, but the tone works best during the first half, when Maxime woos Mélodie and Brac observes their fleeting love. Several moments stand out – Maxime's clumsy dance at a rehearsal where he tries too hard to please Mélodie; a later slow dance between the pair; and their first night in bed together, which carries a wonderfully warm and authentic intimacy.
There's a magic in Tonnerre hard to describe, something which seems to belong to another cinematic time – the late '70s or early '80s – but Brac suspends it right into the final scenes. The film has affection for its location and characters which is infectious, and despite its dark conclusions it's hard not to walk out not feeling utterly elated, if you even want to walk out at all: Tonnerre is like a warm winter blanket.
Tonnerre is showing on 11 November at  Edinburgh Filmhouse and 22 November at Glasgow Film Theatre.
Michael has awarded Tonnerre five Torches of Truth