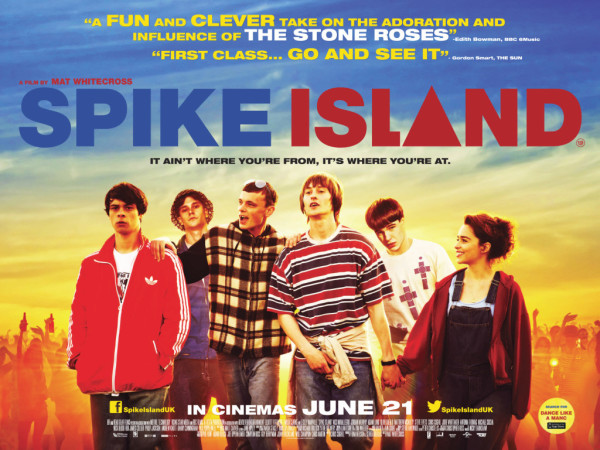 To mark the release of SPIKE ISLAND – the new movie about four guys and their journey to The Stone Roses most famous gig – we've got some brilliant films about music to give away: Stoned, Joe Strummer: The Future is Unwritten, and Human Traffic.
Shadowcaster are a four-piece band from Manchester. Or more accurately, they are five lads with guitars and a garage and an ambition to forget school, forget their troubled home lives, forget GCSEs and see their heroes, The Stone Roses, as they play the biggest gig of their career.
As the defining concert of their generation is announced, the band are convinced that all they need is to get tickets, get to the gig, meet Ian Brown, give him their demo tape, and the rest, as the saying goes, will be history. A simple enough plan, right? But with no tickets and a sold out gig to contend with, the boys embark on a road trip in a "borrowed" florist's van to Spike Island. Along the way friendships are tested and their futures shaped – together or apart.
For your chance to win the DVD bundle, simply answer this question (leave your answer in the comments box below, on Twitter or Facebook):
Spike Island was the location of which British band's most famous gig?
A. Oasis
B. The Rolling Stones
C. The Stone Roses
SPIKE ISLAND rocks into UK cinemas on Friday 21st June. This competition closes 5th July. Good luck!