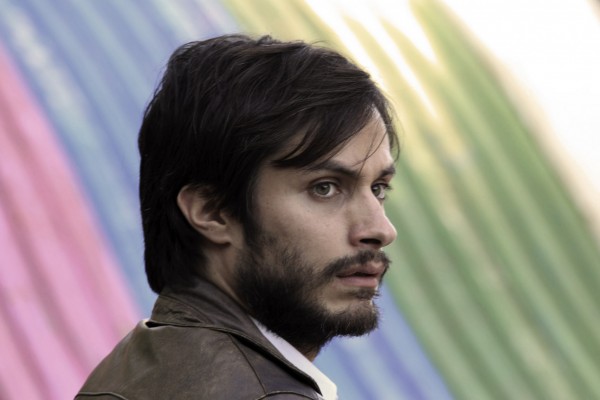 In 1988, after 15 years of violent rule by the US-sponsored dictator Pinochet, the citizens of Chile were given the chance to vote YES to keep friend-of-Thatcher Pinochet for another 8 years or NO to allow democracy back in to the country. NO follows the efforts of the advertising exec drafted in to produce a winning TV spot campaign and inspire his beleaguered countrypeople to turn out and vote.
Rene Saavedra (Gael Garcia Bernal) is the advertising exec who puts his life on the line to make the NO campaign a palatable and engaging one. His involvement ruffles more than a few feathers amongst the many leftwing political parties who are very annoyed that he wanted to make the campaign more like an advert. Inspiring people to vote would require leaving out some of the more grisly details of the torture and murder that had become part of everyday life since the coup; that age old problem of the truth being extremely unappetising to the general public. Not many people believed that the government would actually let them vote NO so it would take an inspired campaign to get voters out to the polls.
The film is shot in soft focus and in a documentary style, so you could imagine that you were watching footage of events exactly as they occurred in 1988, with Gael Garcia Bernal nicely underplaying the role of the advertising exec.
There are many ways that this film could have gone wrong given the subject; director Pablo Larrain apparently resisted all temptation to be grandiose and smug, producing a good and realistic representation of what happened. The film could also have been stodgy and as unpalatable as footage of soldiers beating Chilean protestors but the subject matter is presented in such a way as to engage those new to the subject rather than to just present worthy facts and figures on the brutality of the Pinochet regime.
At 113 minutes long, the runtime may dissuade the casual viewer; this is one for the history fiends, fans of social justice and admirers of Gael Bernal Garcia.
Extras: The DVD sports many interesting extras, making it extremely good value for money. There's a Q&A with the director at the BFI and a couple of interviews with Gael Bernal Garcia, one at the Curzon and one for Amnesty International UK.
  Maryann has awarded NO three Torches of Truth