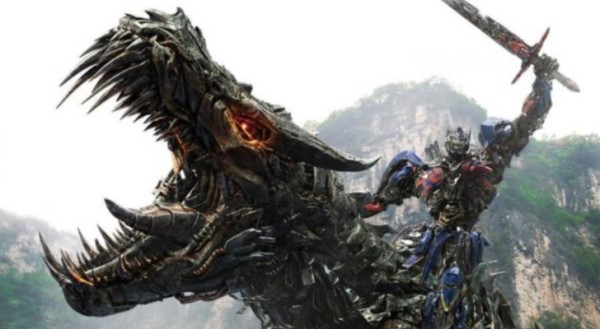 It's been three years since Transformers: Dark of the Moon haunted our cinemas and all hope for a decent further sequel swiftly passed. But following the announcement of series regular Shia LaBeouf's departure from this fourth entry, along with Michael Bay's promise of no more goofiness, a slight wisp of hope was reignited.
The half-promising set up to Transformers: Age Of Extinction features Mark Wahlberg as Cade Yeager, an inventor struggling with finances who unwittingly purchases a decrepit old Western Star truck with stock from a derelict movie theatre.
The truck is of course Optimus Prime, lying beaten and dormant after Dark of the Moon. Yeager decides to renovate Prime in the hope of solving his financial problems but government goons arrive to eliminate the Autobot; forcing Wahlberg, his family and Prime to go on the run from the officials and their army of manmade transformers.
Following a similar set-up to Chitty Chitty Bang Bang (widowed, struggling inventor attempts to refurbish scrap motor to help raise his children and the motor comes alive), a two and a half hour bombardment of brain-aching battle carnage arises via a plethora of explosions and effects sequences. What there is of a story is buried under the exuberance while weak dialogue and performances attempt to form a cohesive narrative yet fail to evoke anything but indifference.
TAOE falls not too far from comedy genius with sun-kissed shots of the stars and stripes rippling in the wind while operatic music emphasises the patriotism at the franchise's core. Combined with sequences that feature a Transformer turning its face into a gun and Wahlberg brandishing a weapon that looks like a sword but is actually a laser, make it often unintentionally hilarious.
Kelsey Grammer and Stanley Tucci struggle to keep straight faces in supporting roles as white collar scumbags while Wahlberg sleep-walks in the lead along with Nicola Peltz as his daughter Tessa and her boyfriend Shane (Jack Reynor).
The effects are incredible but rendered with little innovation or panache. Younger fans may enjoy the arrival of the Dinobots but their appearance is late and almost irrelevant. A wafer thin story with one-dimensional characters does nothing to suggest the franchise will get any better. Maybe a Bay-less reboot will do it justice, one day.
Daniel has awarded Transformers: Age of Extinction one Torch of Truth