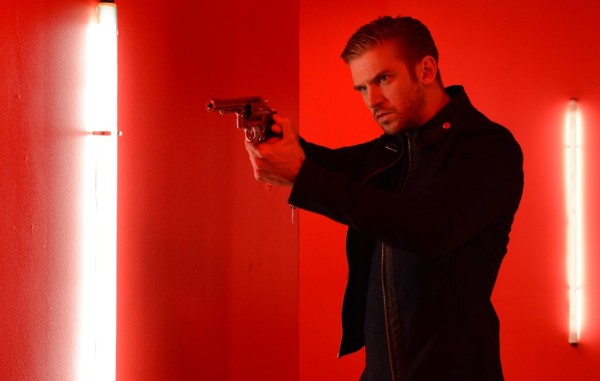 Hear ye, hear ye! Film4 FrightFest 2014 will be kicking off five days of horror and genre cinema appreciation with Adam Wingard's The Guest. The director of A Horrible Way To Die and You're Next is a fast-rising talent in the movie world. As with his previous movies, The Guest has been penned by Simon Barrett.
Alan Jones, co-director of Film4 FrightFest said today:
"Film4FrightFest has a grand tradition of always opening its banner August event with a forward-looking and directional attraction. So we couldn't be more delighted to showcase Adam Wingard's dazzling horror thriller THE GUEST to put the stamp of approval on our move to the Vue cinema in Leicester Square."
Film4 FrightFest will run from 21st to 25th August at Vue West End, Leicester Square. The full programme is announced on 27th June along with ticket and passes information. So stay alert!
There's more FrightFest news, folks! The celebrated organisers of the Cannes of Horror are getting together with Claudio Simonetti, of Goblin fame, to host a couple of live performances. Claudio Simonetti's Goblin will play their lauded scores to Dawn of the Dead and Suspiria in their entirety and with the films playing on a big screen. The gigs will take place at the Union Chapel, London on 18th and 19th August. Tickets are online now via: seetickets.com/goblin and it's for over-eighteens only, I'm afraid, because of all the gore and horror stuff.
Source: Clout Comms