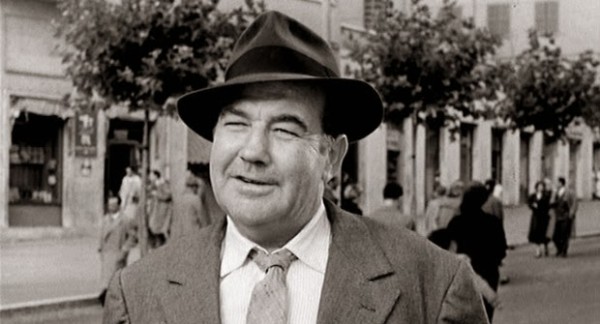 Legendary Italian director Federico Fellini released Il Bidone a year after his masterpiece La Strada, the former still in keeping with his neo-realist filmmaking but focused on a more political standpoint. Il Bidone (The Swindle) plays out almost as a series of short films all linked together thanks to the main group of characters and their con jobs. Leader Augusto (Broderick Crawford) devises different plans to rob from all social class groups; dressing as priests to cheat a family out of their savings and pretending to be government workers to fleece money from all around. All this and more to fund their rich, over the top lifestyle.
Fellini's direction gives much promise to the making of another of his classic films, yet it never fully captures the intensity of the situations at hand. The crime job scenes lack a certain expected forcefulness, leaving the film to roll along at a steady pace with a relaxed attitude. Sure, the robberies can have a comedic aspect to them but as Fellini was trying to express his issues with the Italian government of the time it all feels like a bit of a misguided expression, detracting from his artistic credibility. Il Bidone leans heavy on Crawford to create a hardnosed criminal that all respect and fear, including his gang. Crawford looks to be having madcap fun (being drunk throughout the entire shoot probably helped) and certainly makes the film an hilarious but also heart wrenching tale of redemption.
The film captivates enough to keep the momentum going but it doesn't fully embrace the crime genre like it should. It feels like a Fellini filler compared to his other film artistry.
Extras: This new Masters of Cinema release from Eureka has been cleaned up to a high shine and delivers a beautiful 1080p high definition version. There is a riveting interview with Dominique Delouche, who was Fellini's assistant director on Il Bidone (and others), as he goes into great detail about his work with Federico. Also included is the original trailer.
Mark has awarded Il Bidone (1955) on Blu-ray three Torches of Truth