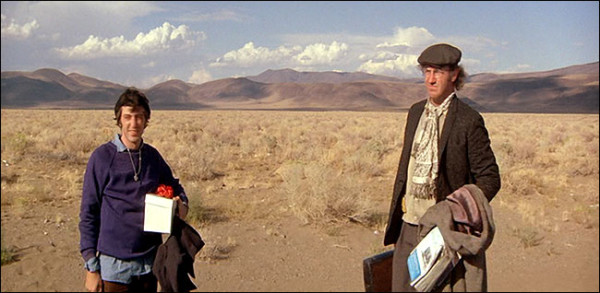 Here at New Empress we like to champion films that are often overlooked and forgotten and Jerry Schatzberg's Scarecrow is one such film. Schatzberg won the Palme d'Or in 1973 for this rarely screened on-the-road classic, starring Gene Hackman and Al Pacino. 
Opening amidst an isolated backdrop of dusty American landscape, Max, just released from prison, happens upon Lion. A muted meeting at first soon blossoms into the beginning of a new friendship that takes them hitchhiking across America.
New Empress reviewer Mark Searby presents a special video blog celebrating the rerelease of this much-ignored classic that returns to cinemas on Friday. We'd like to point out that Mark provided his own T Shirt.