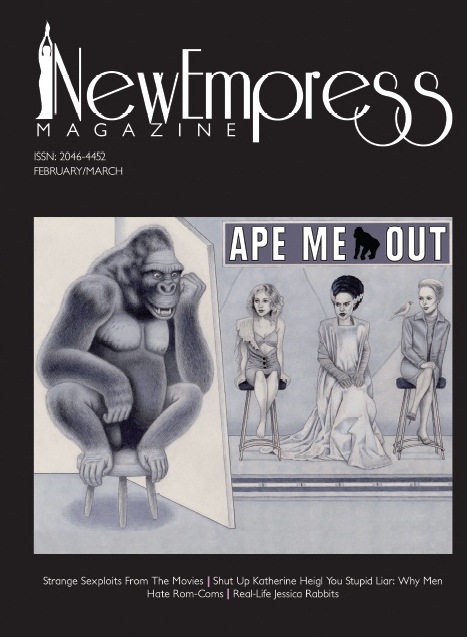 What would happen if King Kong went on a dating show? Now you know thanks to our talented cover artist Dan Havardi.
This issue is our Romance Edition. Inside you'll find all sorts of quirky features on the theme of love and attraction as we explain why men hate romantic films, what you could expect from a real-life Jessica Rabbit and how to reenact your own real-life Tom Hanks rom-com. We've even got a special section devoted to classic couples where you'll find our thoughts and analysis on the likes of King Kong and Ann Darrow, Greta Garbo and John Gilbert and Robot and Frank.
In addition to our themed entries we've also got interviews and articles on all the most important cinematic topics including the impact of hype, the digital revolution and the identity crisis in French horror.
Click here to order Issue 9
Click here to order a bi-monthly subscription
Subscription copies and orders will be shipped Monday 18th March.