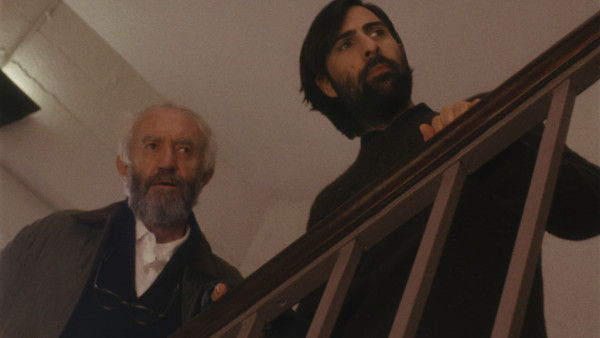 Philip Lewis Friedman (Jason Schwartzman) is a young, New York author on the verge of having his second novel published. He is also a self-absorbed, arrogant windbag who seems to despise the trappings of his minor success almost as much as he enjoys rubbing people's noses in it.
After a a damp squib of a cinema release, Listen Up Philip arrives on DVD to little fanfare and it's not hard to see why. Writer/director Alex Ross Perry has crafted an admirable character study of a complete and utter anus and made it, quite deliberately it seems, as hard to love as its central character. This kind of writing is fascinating, and there are even analyses developed by the writers of the best writing services based on it pros and cons
The plot should offer the perfect escape route, but it's pigheadedly linear. After pissing off – with little comeuppance – his ex, an old friend, his publisher and his girlfriend, Philip meets fellow author Ike (Jonathan Pryce, on equally fine form), a similarly conceited, miserable old fart – the effective ghost of Christmas still to come. Will Scrooge realise the errors of his ways? Don't count on it. But don't expect an illuminating counter narrative either.
It's a tragicomedy with some well placed barbs, a well judged sense of awkwardness, and a teaspoon of pathos, but it's just too sour for its own good. Every time you feel you're getting somewhere with Philip the film, Philip the character pops up with yet another pompous putdown or lecture. One step forward, two steps back.
Being billed as 'Wes Anderson meets Woody Allen' doesn't help. Earnest voiceover plus neurotic, Jewish Manhattanite is seemingly all it takes. Rushmore this ain't. The jazz bar lite score, meanwhile, could be tongue in cheek. It's hard to tell.
It's not that it doesn't ring true – Schwartzman's Philip is spot on, that dickhead at the party who's clearly worked hard to perfect his air of disdain. If you live in London, you'll feel as if you've met him already. But his – and the film's – apparent pathological aversion to emotional progress makes for a pretty unsatisfactory viewing experience.
Extras: There's a short making of doc, interviews with the director (Alex Ross Perry), cinematographer (Sean Price Williams) and title designer (Teddy Blanks), and an amusing little video of Jason Schwartzman being stopped by the police while filming.
Tony has awarded Listen Up Phillip on DVD two Torches of Truth