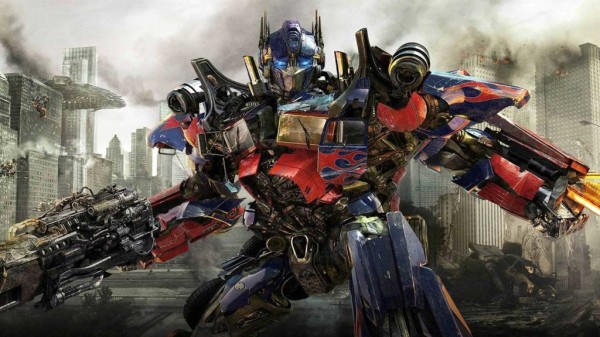 Any major film franchise has to be pretty successful to get to a fourth outing, especially when less than profitable returns for sequels are a big problem.
Transformers: Age of Extinction is the 2014 instalment for the live-action Transformers series and it is the sequel to Transformers: Dark of the Moon.
This episode is set five years later after the Decepticon invasion of Chicago and features an entirely new cast of human characters, and is the first in the series to feature the Dinobots.
Fans of the previous outings will be pleased to see the return of popular Transformers Optimus Prime, Bumblebee, Ratchet, Leadfoot, Brains and Megatron (who is now known as Galvatron).
Human-wise, Mark Wahlberg is the lead and uses his own brand of smart-but-dumb action hero persona to good effect in what is essentially a traditional sci-fi romp aimed at the younger market.
Like all the other films in the series, Age of Extinction is directed by Michael Bay and features Steven Spielberg in the role of executive producer. Having written every Transformers film since Transformers: Revenge of the Fallen, Ehren Kruger once again takes the helm for script duties.
As might be expected, the action scenes and visual effects combined with the franchise's ongoing popularity and Wahlberg's box office appeal meant it has been a commercial success which has so far grossed over $1 billion in worldwide box office revenue.
Some fans have complained that the plot line is confused and some of the humour is misplaced. However, even the most cynical would have to agree that Transformers Age of Extinction's exceptional CGI and stunning 3D effects look amazing in a Cineworld theatre and that not many others can rival its pure entertainment appeal.
Although aimed firmly at a young audience that will be familiar with the characters from other media, the whole Transformers franchise has become something of a guilty pleasure for parents and older sci-fi fans in general.
Watching massive machines morph and mutate whilst creating havoc onscreen is something that most people can have fun with, and the enduring nature of the run of films is testament to how well they take on the role.
Paramount Pictures' Rob Moore has stated that there have been talks for a fifth and sixth instalment, and his colleague Senior Vice President Edward Ryan promised a fifth Transformers film will be released in 2016 so there's more to come.