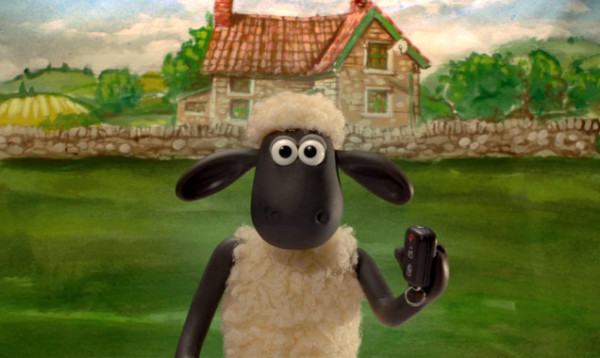 If Shaun the Sheep has dropped off your radar since his showstopping turn in Wallace and Gromit adventure A Close Shave (1995), then you needn't bother reading on… Aardman studios and StudioCanal are looking for Shaun's biggest fans, so they can shower them with Shaun the Sheep film 2015 goodies and give Shaun's ultimate fan their own model-based appearance as an extra in Shaun's film (released February 2015)
So, to win the chance to 'meet' Shaun the Sheep and star in his film, Aardman and StudioCanal want to see evidence of just how much you love Shaun. Evidence of said fandom to be sent in via Postman Pat to StudioCanal, or you can email your tribute to the Radio Times. Entries will be judged by Shaun the Sheep film director Richard Starzak. Full details are on the Radio Times website. All competition entries must be received by 1100am on 27 August.
Shaun made such an impression in A Close Shave that he got his own solo outing, first on the little and now the big screens. Shaun's wool has long since grown back after that unfortunate shearing incident and he has been seen ruling the roost [not to mention the pig pen, barn, farmer's house and field] on the BBC kiddiwink channel, CBBC. Non-child fans of the show will know that Shaun is the ultimate mastermind, fixing any tricky situation to crop up around the farm and, with the limited help of ineffectual sheep dog Bitzer, keeps the farmer completely in the dark about the flock's non-sheep-like antics.
The humour is brilliant, as with Wallace and Gromit's offerings, but sometimes manages to take a step up from Wallace and Gromit. The film references are well placed, especially in Series 4 episode The Spider, where Arachnophobia is heavily referenced. The things the sheep get up to are so intricately thought out and all communication takes place with a baa here and a baa there so it could be classed as a perfect example of how silent film can still knock it out of the park as far as comedy is concerned.
Yes, we are very excited about the upcoming Shaun the Sheep film, so much so that we don't even care about this competition's flimsy promotional context.