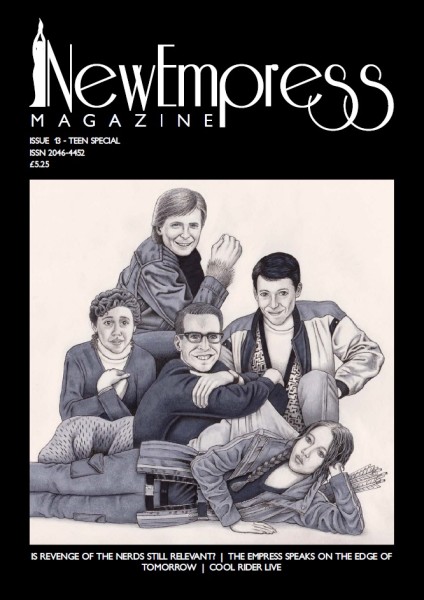 Issue 13 is now ready to order and will be shipped on Friday 11th July! This issue is our Teen Movie Edition and is jam-packed with stories and articles about your favourite teen flicks – alongside a few that may not be so familiar. Thanks as always to our talented cover artist Dan Havardi for his work on this issue!
Our special section this issue is on 90s teen movies – a totally dope compilation of articles on the best-loved films from that era. In addition to this you can catch up on some of the most amusing film news snippets from the last couple of months, find out why Adam Glasspool still hates film 13 issues in and read our very special tribute to John Candy. Our print editions have a nasty habit of selling out quick so order soon to avoid bitter disappointment.
Click here to pre-order your copy today and make sure you get yours first!