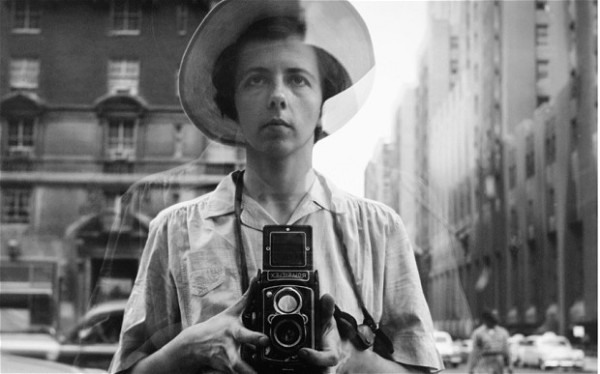 John Maloof won a box of negatives at auction in the U.S., not knowing how the contents of that box would change his life. He discovered that the negatives were brilliantly shot photographs taken by someone called Vivian Maier and was surprised to find that she worked as a nanny. There begins John's journey to get all of Vivian's pictures processed, to get her work taken seriously by the art world and to find out: who the hell was Vivian Maier?
Maloof interviews people who were her charges, friends she made in different places, family in France and gets not an altogether complete picture of the woman who took so many pictures but seemingly never made a serious move to make that her career. The reactions of the many people interviewed say plenty more about their outlook on life than that of the enigmatic nanny-photographer. That's not to say that it isn't interesting to hear what they thought, or fun to smirk at their surprise that the ex-nanny was a seriously talented person.
Finding Vivian Maier has become a labour of love for filmmaker John Maloof. His determination that she should have the recognition in death that she avoided, or couldn't have, in life is highly commendable. The reaction of the art world to the discovery of Vivian's work is worth noting in the book of disapproval; upon learning that this work was the product of someone who was dead, did MoMA refuse to take on the processing of Vivian's work because they were unable to attribute dates, names, places, intention to all these captivating pictures? Or is it as simple as they didn't want to get involved because, to them, Vivian was a nobody; a childminder, a domestic. As John Maloof rightly points out, these institutions are more than willing to accept the work of established photographers and artists after their deaths.
At the end of all Maloof's investigations it does appear that Maier lived her life in the way she wanted to, undiscovered art or no undiscovered art. We should all be so lucky.
Maryann has awarded Finding Vivian Maier three Torches of Truth