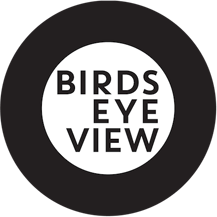 "Birds Eye View showcases and explores the outstanding contribution of Women Film Practitioners to Cinema". And that is what the film festival (8 -13 April 2014) does, in the words of its creators, along with giving us interesting events designed to encourage and inspire women and children into their future careers in film.
The subject range of the films is very exciting and should help to dispel the myth that is hanging around like a bad smell, that hella-stupid myth that women are just interested in romance, or romance-comedy. They are indeed interested in those things, but also like drama, horror, thrillers – you name the genre, chances are that you know a woman who enjoys watching that genre.
Here is our pick of a few films that we think will be at the very least a discussion point and at the very most, a discussion point and some damn good entertainment. Most have shown at festivals over the last year or so and if you did catch them then, here is your chance for another view. You know, to see how you REALLY feel about them.
Nothing Bad Can Happen (Director: Katrin Gebbe)
Seemingly everything bad can and will happen to Christian fundamentalist Tore, who seems to be taking anything that happens to him as a test of his faith. Inspired by true events.
Night Moves (Director: Kelly Reichardt)
A radical environmentalist and a wealthy socialite team up with an ex-marine for a spot of eco-terrorism. Elegant thriller.
In Bloom (Director: Nana Ekvtimishvili & Simon Gross)
This post-Soviet Georgia based film drops us right in the middle of a civil war, not that you would know this from the priorities of 14 year-old best friends Eka and Natia. Released on VOD at the same moment that it is screened at the BFI, so we all have the opportunity to watch together.
Gone Too Far (Director: Destiny Ekaragha)
Long-lost teenage sibling drama/comedy set in Peckham, adapted from Bola Agbaje's award-winning play. Angst is the word, is the word that you heard.
Lucky (Director: Laura Checkoway)
The frank tale of Lucky Torres, a spirited and homeless mother, who is documented surviving life on the streets of NYC over a timespan of five years.
Bookings and general festival information
BEVFF also has fun kids stuff, shorts and silent film on offer;