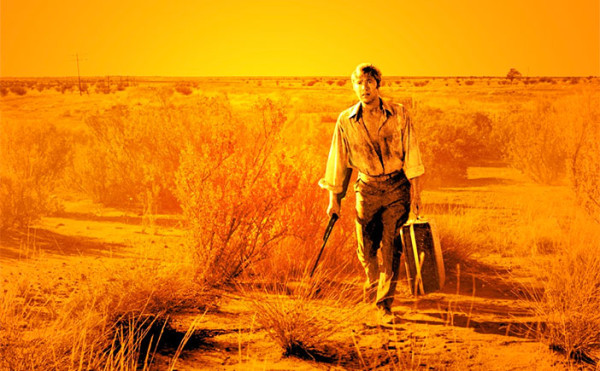 This is not the Australia Baz Luhrmann showcased in his epic 2008 production. There may be dusty barrens in both films but that is definitely where the similarities stop. Recognised as a key work of the Australian New Wave film movement, this is a movie that paints a truly sadistic portrait of outback life.
School teacher John Grant (Gary Bond) is journeying from the outback to enjoy Christmas in Sydney with his girlfriend. His plans are derailed however, when he stops off in the mining town of Bundanyabba (known as "The Yabba") for the night. Seemingly, asserting your masculinity is pretty important in this town, even the local law enforcement encourages heavy drinking, and ultimately the gambling, boozing and violence that John is drawn into triggers a descent into darkness.
Director Ted Kotcheff's social commentary on the state of Australia at the time perhaps underlines how deeply out of touch from reality some of the country was. The sweaty, aggressive attitude from the locals is beyond reprehensible to those on the outside looking in and Kotcheff astutely challenges this once-championed macho bravado, implying that attitudes should have moved on.
The further John descends into madness, the more the film crawls under your skin and the deeply disturbing climax, in which John and three locals hunt Kangaroos, is definitely up there as one of the most unsettling scenes recorded on celluloid. Whilst many will be outraged, some may argue that this is the kind of footage that needs to be seen; it's an exercise in understanding depravity. Gary Bond's stiff upper lip delivery perfectly portrays just how far this fish is out of water and Donald Pleasance deserves further mention for his stint as Doc Tyden. His talk of philosophy through the bottom of a beer mug is perhaps the closest to higher thought anyone in The Yabba gets.
Wake In Fright's cinematography does harness the dry, grubby feel of the open plain but under Kotcheff's rule this familiar vision bleeds into an insane, clammy wasteland from which no one can escape.
Mark has awarded Wake In Fright four Torches of Truth