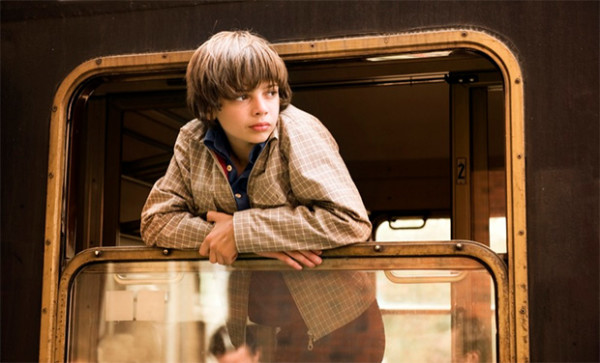 Two days before his Bar Mitzvah, Nono (Thomas Simon) is sent away to stay with his uncle, who is supposed to put him back on the right track, however during the train journey he discovers a note that leads to an unexpected puzzle. With master burglar Felix Glick (Burghart Klaubner) as his sidekick, Nono sets off on an adventure that includes disguises, car chases, a classic French song and a mysterious woman. In hot pursuit is his father Jacob (Fedja Van Huet) – the best Police inspector in the world – and his secretary/lover Gaby (Jessica Zeylmaker)
There's nothing like a great adventure when you are a kid and The Zigzag Kid plays on that memory, showing that it is possible to make an interesting film that touches on the heartfelt issue of family. The tender moments don't arrive until the final third and they tug at the heartstrings enough to make us care just that little bit more for the already interesting characters. But what really sets the film off is the amount of humour, not just from Nono, but also the adults.
All involved impress, including a wonderful turn by Isabella Rossellini, but young Thomas Simon in the lead role never misses a beat regardless of what is expected of him. A punchy script and some tight direction that both hit the nostalgia button with perfect ease.
A wonderfully poignant and funny tale of a boy trying to discover what went before him, and what to expect ahead.
The Zigzag Kid is showing on 09 November at Centre for Contemporary Arts, Glasgow, 10 November at Fact, Liverpool and Seven Arts Centre, Leeds and 17 November at Phoenix Cinema, London.  http://ukjewishfilm.org/film/the-zigzag-kid/
Mark has awarded The Zigzag Kid four Torches of Truth