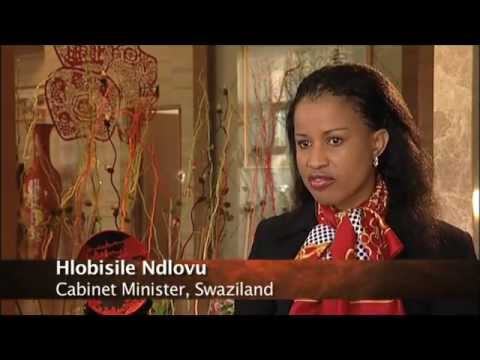 This short film showing at the London Feminist Film Festival next week highlights the progress made in electing female representatives to government in modern Africa. There are 55 sovereign countries in Africa, two of which are run by female heads of state: the first ever woman head of state in Africa, H.E. Ellen Johnson Sirleaf (in Liberia) and H.E. Joyce Banda (in Malawi). Both women were elected to their posts in the last ten years.
These two female heads of state are interviewed about the harsh challenges they faced in getting their jobs and what they sought to do as leader of their respective countries. Joyce Banda in particular said that her aim was to improve access to education for women, and for the youth of the country in general. In the past when money was tight, boys were 'chosen' to receive the benefits of schooling while the girls stayed at home to maintain the household.
Alongside those two female heads of state, we also hear from female members of government from all over Africa and the Speaker of the Ugandan Parliament. These women share their experiences of trying to get elected and pretty much come to the view that having the thick skin and the nerve to try to get into government is half the battle – the other half is access to resources.
This documentary, commissioned by FEMNET and UNDP, is very much to the point and inspiring without being cheerleader-y. 17 minutes of succinctly put information and noble words from those women who have managed to get somewhere in the still very male dominated world of politics.
Film embedded below..
The London Feminist Film Festival is running 24-30 November at the Hackney Picturehouse. Festival programme.
Maryann has awarded Women Rising: Political Leadership in Africa four Torches of Truth