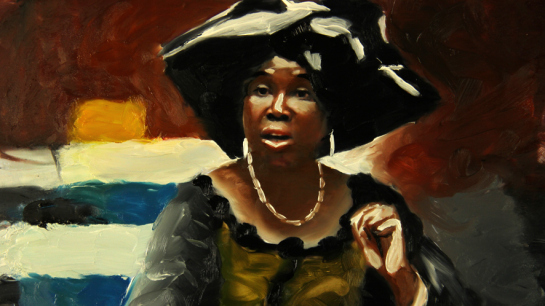 The bloodshed of the civil war in Sierra Leone was followed by the forming of a government with absolutely no representation for women, even though they had been instrumental in the peace process.
Since then there has been a concerted effort and campaign to increase the level of female representation to 30%, with a bill planned to make that level of representation law. Some of the women who have been involved in that process tell of their experience; the dirty tricks and the intimidation that is the way of life for those women in the political public eye.
The film, under Anna Cady's direction, switches seamlessly from engaging interview and day to day footage to beautiful animation. The paint stroke-like animation, by Em Cooper, helps to softly illustrate both the ugly scenes of war and the telling of personal stories.
This short film is very well formulated at ten minutes long but you'll want to see and hear much more of these courageous and smart women.
Maryann has awarded 30% five Torches of Truth