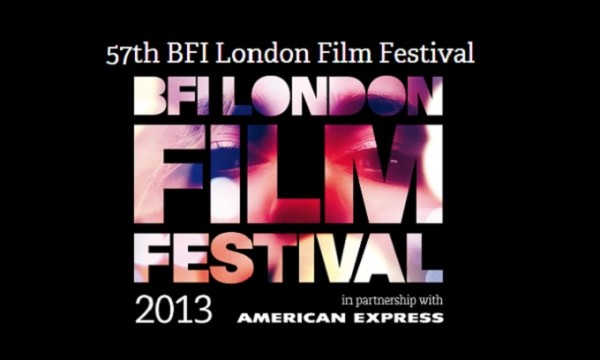 Here are some more short LFF reviews for your reading pleasure: Walesa, Man of Hope; Afternoon Delight; The Wishful Thinkers; The Fear; Hello Carter and Leave to Remain…
Walesa, Man of Hope (Dir: Andrzej Wajda)
One of the first campaigns for democracy to make even a tiny dent in the confidence and cohesion of the Soviet Union was Solidarity. The man behind Solidarity was Lech Walesa.
Walesa essentially tells the story of how Solidarity got started and elements of Lech Walesa's life; the beginnings in Gdansk's shipyards, his union work, his hero's welcome from the US government when he went there to speak and the Nobel peace prize which he sent his longsuffering wife to pick up on his behalf.
Here was a chance to tell what must be a very inspiring story – from dictatorship to free country - but the film ends up being rather less than expected. Walesa himself comes across as just a little bit smug and proceedings feel very slow in pace. That may well be how things were in the struggle to free Poland but it shouldn't feel like you're re-living it year by year.  This film has the raw material to remind us all of the finer points of protest and, well, solidarity, if you can manage to ignore the dead space.
Afternoon Delight (Dir: Jill Soloway)
On the face of it, Afternoon Delight seems like another suburban mid-marriage existential crisis film. It may be a little more than that.
Kathryn Hahn plays Rachel, who is reluctant to accept the title of wife and mother, going through all the mummy fundraising and school social activities known to humankind with a grudging dread. She seems to be blaming all this dissatisfaction on her marital sex life, or lack of it and when her friend suggests that visiting a strip club might spice things up things, things do seem to take a turn for the more interesting. Her husband (Josh Radnor) buys Rachel a lapdance from Mckenna (Juno Temple), whom Rachel then fixates on, clearly thinking that helping Mckenna leave that life will satisfy some sort of guilt she has about not liking her life.
This film explores the simple truth that rather than looking inward, we would much rather look outward for a solution. And that we are all big judgey-judgersons. There is quite a bit of depth to be found in the narrative along with some funny and squirmy scenes. Very watchable performances from Juno Temple and Kathryn Hahn in the central relationship of the film.
The Wishful Thinkers (Dir: Jonas Trueba)
Artists, eh? They think they can just make a rambly, arty, pointless film and submit it to a world renowned film festival or two, well….they can. The film centres around a filmmaker called Leon and various friends of his, there is a lot of meta-type discussion about film and cinema.
The Wishful Thinkers has various segments, all with lovely interesting titles like ' The Death of Cinema' and delves into the world of acting classes, journalists with no capacity for alcohol, people who touch your leg in the cinema and then intimate that they may be able to get you an acting part and first dates where you discuss the fact that some people don't like to discuss films the moment they get out of the cinema.
You will warm to the random collection of people onscreen as the film progresses but you may also feel a bit distracted and keep checking the time. It's an interesting collection of thoughts but seemed to be missing a little something.
The Fear (Dir: Jordi Cadena)
Quite understated portrait of a family suffering from the daily onslaught of domestic violence, a family who have stopped living their lives to wonder what will become of them.
Teenager Manel and his little sister Coral are living with the fear the only way they know how. Manel is having half-relationships with his friends and girlfriend and Coral is getting busy with her fists. The mother is just trying to get through by going through the motions, although we do get a glimpse or two of the suffocation and paralysing pain inside.
There are many ways that violence in the home can be portrayed and this is the most respectful and stoical of the possible portrayals. There are no protracted gory scenes, no justification offered, no glorification; just the certainty that this bad feeling will bring us to a similar conclusion. Music is used sparingly but to full effect, as are the symbols of youth and innocence. It's brutal.
Hello Carter (Dir: Anthony Wilcox)
Poor old Carter. Everything seems to have gone wrong for him. This is especially the case at the moment we meet him, waking up on a slowly deflating air mattress in someone else's front room. He has no girlfriend, job or home. He decides to try and make contact with his ex and life throws him a bit of luck. Luck disguised as a series of mishaps and excruciatingly awkward situations.
The synopsis might make Hello Carter sound like a big old downer but it's not at all. Carter is an extremely warm and hopeful character and the viewer will make friends with him straight away.  The humour of the film is perfect and when the very awkward moment comes you may find your stomach makes its way up into your throat but it doesn't stay there for long.
Set in London, we do see the usual cityscapes set to music but this style manages to retain some dynamism for the film because it contrasts well with scenes on the stuffy central line, stilted office buildings filled with pointless buzzwords and grand old houses. There might be a slightly cheesy ending but given the tone of the film, that shall be renamed 'hopeful' instead of 'cheesy'. Good cast. Highly recommended.
Leave to Remain   (Dir: Bruce Goodison)
Leave to Remain focuses on a group of teens from war torn areas of the world who are all living in one boarding house and waiting to find out if they get to stay in the UK. We know from captions in the opening few minutes that only 1 in 10 are given Leave to Remain, a fact which will become very poignant for both the housemates and audience by the end of the film.
Meeting these characters will drive it firmly home just how small a number of people that is. And how barbaric it is that not only are these people running away from torture and abuse but that they also have to convince someone in a shiny grey suit that they aren't making it up.
The film does not sidestep that and faces the accusation/ridiculous notion of widespread deception head-on. The constant media negativity  about immigrants being bad for the country would have us believe that refugees are not people, only hungry automatons looking for handouts. Leave to Remain is a reminder for anyone who will listen that refugees are only people looking for their right to life and a chance to forget what happened before. And who can judge them for that?