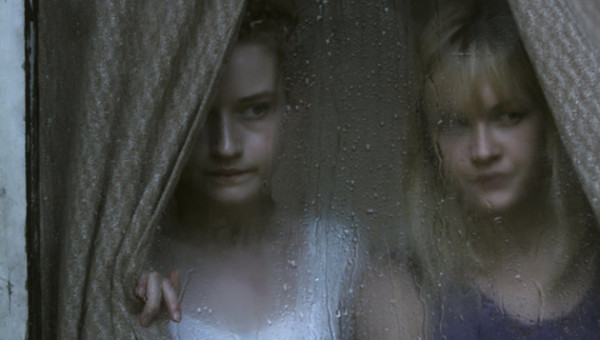 The Parkers appear to be a typical American family, albeit, a deeply private one. Behind closed doors Frank Parker (Bill Sage), the patriarch, is intent on maintaining his brood's ancestral customs and over the course of the film those customs are gradually revealed.
Director Jim Mickle, who previously directed Stake Land (2011), takes on the bold task of remaking Jorge Michel Grau's Mexican drama, We Are What We Are, a film applauded for its intelligent exploration of family dysfunction punctuated with moments of supreme gore. It would have been easy for Mickle to lean towards the gruesome side of the story to sate the mainstream audience appetite, but he has created a beautifully measured gothic horror story instead. By juxtaposing the natural beauty of the great outdoors with the brutal, transgressive nature of what is taking place within the Parkers' home, the US version moves away from the original's grubby ambience, social subtext and urban setting.
Ambyr Childers and Odeya Rush shine as Iris and Rose Parker and Bill Sage is excellent as Frank, a man that rules by tradition and striking fear into the hearts of his children with a stern look or merely walking into a room. He's a tyrant, but a loving one. The Parkers are deeply religious folk that believe that what they do is out of love, part of God's will and an act of remembrance.
While Mickle's film airs on the side of subtlety, for which it benefits greatly, it strikes me that either the filmmakers, or the studio failed to appreciate the intelligence of the audience by really hammering home certain points, most notably the twist or unnecessary flashbacks.
We Are What We Are has some very notable departures from Grau's original, a move from which it does not suffer, but allows the remake to stand on its own feet and flourish as a genuine reimagining of a curious, absorbing and provocative story. Stylish and brilliantly acted, We Are What We Are is definitely not one to be missed.
Vicki has awarded We Are What We Are four Torches of Truth