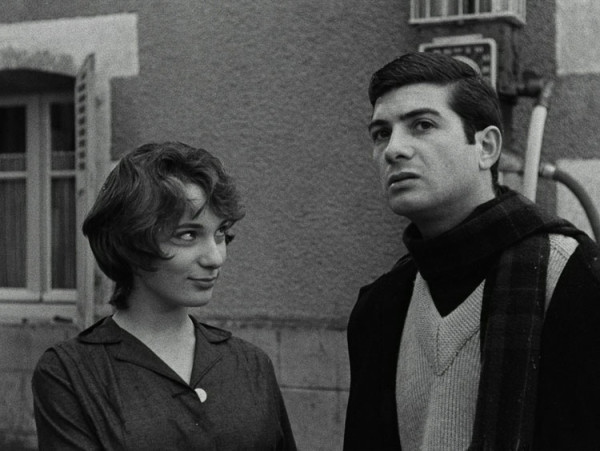 François (Jean-Claude Brialy) returns to his native French town, Sardent, after some time spent living in Paris. Ostensibly back to recuperate from a bout of tuberculosis, he learns that his old friend Serge (Gérard Blain) has become an alcoholic and sets out to help him. Along the way François falls in love with the voluptuous teenage temptress, Marie (Bernadette Laffont), and starts to feel hostility from the villagers as what they perceive to be intrusive meddling in local affairs.
Le Beau Serge is widely credited as one of the first Nouvelle Vague films. However, this movie seems so far removed from other more widely known titles that it's hard to understand how it could be placed into the same hallowed category. The story muddles along for vast periods and never seems to properly find a foot hold.
The interaction between François and Serge – and the lead actors – is the highlight of the film, as we truly root for the friends to help each other and finally see life on the other side of both their illnesses. Today such a relationship is dubbed a 'bromance'. Yet this is broken apart by the lazy and haphazard handling of the love story that appears to have been thrown in to help keep it upbeat. The sexual tension is all rather dirty and slightly perverse that it feels very outdated nowadays. The film's score sounds like it should have accompanied a horror movie, with loud stabbings chords and thunderous drums that never fit the scene.
Le Beau Serge does boast wonderful cinematography (by Henri Decaë) and the recent Gaumont restoration highlights this. As soon as François gets off the bus in the opening scene, we get a taste of how desolate the town appears, with empty streets that swirl with dust and poor housing that belongs in another century.
Claude Chabrol's debut feature looks fantastic yet it struggles to keep its storyline on track and only succeeds in doing that when focusing on the emotion battle between François and Serge.
Mark has awarded Le Beau Serge two Torches of Truth