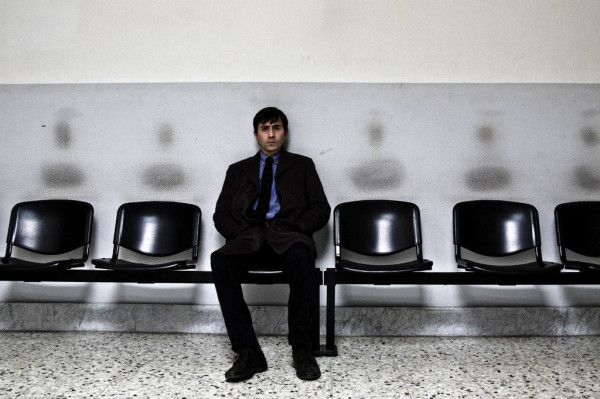 A renowned and accomplished actor in Italy, Luigi Lo Cascio turned screenwriter and director for this engaging thriller about ideals and reality.
Also starring in the film, Lo Cascio plays architect Michele Grassadonia, an enthusiastic environmentalist who leaves Palermo, in Sicily for Tuscany's Siena, in his mind, the ideal city.
Michele is a man who takes his believes very seriously and works hard to turn his ideals of harmony and perfection into reality. He has spent the last year carrying out an experiment in his flat – to live without running water or electricity. He meticulously collects rain water off the roof, generates electricity with a stationary bike and refuses to use a car to move around.
One day his boss asks him to break his experiment and drive a car to pick up a colleague. From that moment Michele's life is turn upside down as a series of incidents and unfortunate circumstances challenge his noble aims.
With a hint of Kafka's luckless hero, Joseph K., Michele finds himself implicated in a trial he cannot comprehend as he tries to find the truth within a system that disregard it. It is a clash between his ideals and the crude reality. Michele will have to face facts that his perfect city may or may not be the utopia he envisioned.
Through a well written script and his skills as an actor, Lo Cascio draws us deep into the story, conveying Michele's own little world so well that it's distressing watching it all falling apart. An excellent debut for Lo Cascio, The Ideal City is a beautiful film and remarkably affecting.
Silvia has awarded The Ideal City four Torches of Truth