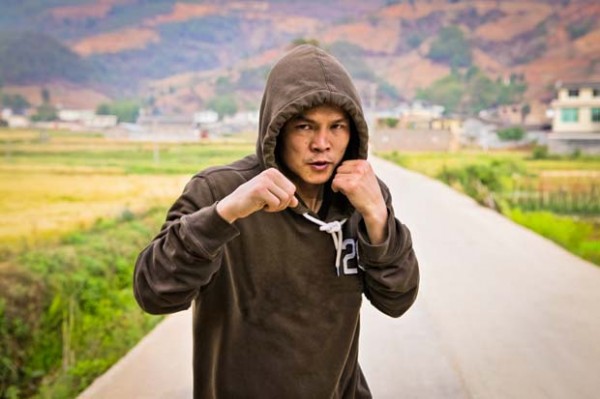 A beautifully crafted and visceral experience, this superb documentary about Chinese amateur boxers attempting to reach the 2012 Olympic games was undoubtedly one of the best films of Sheffield DocFest 2012.
Watching roughly twenty documentaries in five days means that the competition gets quickly saturated – for a film to stand out, it needs to do something different, rather than just rely on a methodical approach framing an interesting subject matter.
In this case, the film stands out more than the average fare because of its filmmaking ethos. To provide some contrast, some of the worst films rely heavily on talking heads and narration, keeping you constantly aware that you're watching a documentary. China Heavyweight takes the opposite approach; never once in its running time do any of its subjects acknowledge the camera.
In fact, there are numerous moments when the experience is so streamlined that you forget you're not watching a fictional feature. The cinematography is gorgeous, almost ethereal, in parts it actually reminded me of Emmanuel Lubezki's work on The Tree of Life – obviously this is a dramatically different project, but it's that same commitment to naturalism, which in a way is even more potent in a factual film. Here, we rarely remember the presence of a camera, it's almost like having a direct window into the lives of these people.
There are three central characters, two amateur boxers and a boxing coach who is considering returning for another bout, hoping to win the title that eluded him previously. The relationships built between the three are a highlight – two become very good friends, and while we are privy to each journey individually, they overlap effectively.
In fact, occasionally these relationships feel almost too good. When the credits rolled I knew I'd just seen one of the best films I was likely to see at DocFest 2012, but I had one key reservation. I wondered, with the remarkable streamlined nature of what I had just witnessed, how much of it was authentic? Had it been staged at all, or scripted?
Thankfully, I got the opportunity to hear answers to these questions in the Q&A that followed the screening. The director and producer both insisted that it was one hundred per cent real, and I chose to believe them, having no grounds to think otherwise.
If we consider that aspect, then there are virtually no faults to be found in China Heavyweight . This is a supremely made documentary that stands out amongst some very strong competition, even if you only consider the way it's filmed and put together so cleverly. Word on distribution is not confirmed as of yet, but seek it out if you can.