By Mike Richardson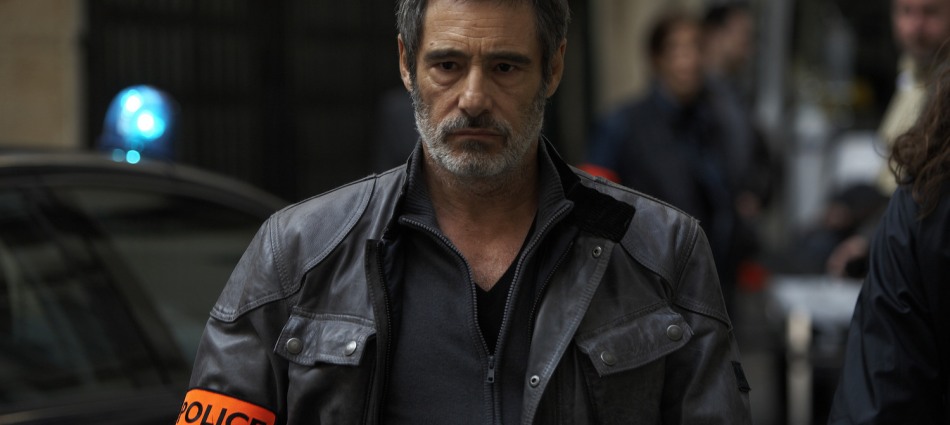 A generation ago the phrase "French cinema" used to conjure up images of pretentious surrealist New Wave fare, usually garnished with breathless beauties and an endless supply of Gitanes. Then came the painfully cool Diva (1981), the ridiculously stylish Subway (1985), and the seriously sexy Betty Blue (1986), making French Cinema the date movie of choice for a generation of trench-coated students. Now it seems to be the home of mature thrillers that rely on suspense and plot as shown by Tell No One (2006) and Anything for Her (2008), and now, Point Blank.
Firstly to avoid confusion, this movie has nothing to do with the indescribably brilliant John Boorman / Lee Marvin revenge drama Point Blank   (1967), or its woeful Mel Gibson remake Payback (1999).
Point Blank (À bout Portant for those of you fluent in French) is another classy French thriller in the vein of Tell No One , and is the next offering from Anything For Her writer / director Fred Cavayé. Samuel Pierret (Gilles Lellouche) is a blissfully married father-to-be, his wife Nadia (Elena Anaya) is seven and a half months pregnant and within a matter of weeks he will take his nurses' exam. One day he saves a patient from being assassinated but the patient (Roschdy Zem) turns out to be a wanted criminal. The next day Samuel's wife is kidnapped and he is told that he has to deliver the patient within three hours, or his wife dies.
The idea of an ordinary man forced to do extraordinary things for the woman he loves is a generic one (that is how the Die Hard (1988) franchise started) and Point Blank includes the usual corrupt cops, double crosses, evil villains, chases and shoot-outs. It is, however, elevated above the norm by its Frenchness; by that I mean it is elevated by the fact that it wasn't made in Hollywood. There's a freshness and a verve to the film as it zips along with a sense of enthusiasm and a strength of character that is usually absent in the run of the mill Hollywood stock. The direction is well paced and measured and the script doesn't insult the audience's intelligence. It also manages to deliver the requisite thrills and gasps in a lean eighty-four minutes.
The cast is littered with typically French characters who seem to relish their roles, play off against one another well, and the streets of Paris offer a sumptuous (and pleasantly alien) background for them to run around in, almost recalling Roman Polanski's Frantic (1998).  The film will undoubtedly be remade by Hollywood and will probably have Daniel Craig as the trainee nurse "pushed too far", making it typically bland. If that sounds like an unnecessary criticism, consider that when Anything For Her was remade (as The Next Three Days (2010)) the everyman lead (the originally sympathetic, average, believable Vincent London) was played by rough, tough, incredible, Russell Crowe.  My advice? Don't wait for the remake, check out the original.