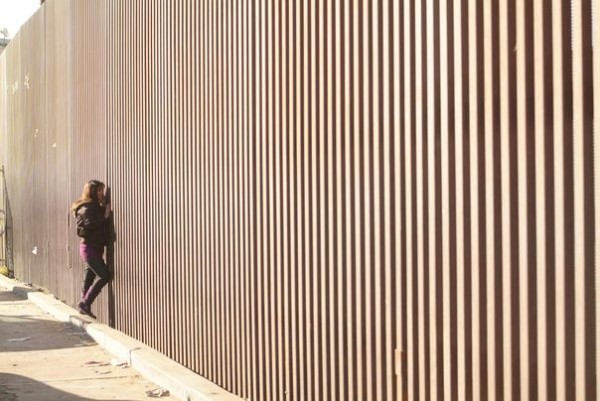 On September 22nd, the excellent Rich Mix in East London are playing host to Resistencia: a mini-fest of eye-opening documentaries on modern Latin America.
The documentaries, presented by DocHouse, provide a compelling view of this region. From the plight of Mexicans trying to cross the border into the USA, to the 52 nd anniversary of communism in Cuba, to photographers risking death in Pinochet's Chile and the struggles of students and indigenous people standing up for their rights, Resistencia tells the story of ordinary people trying to live their lives in difficult circumstances and the importance of the documentary. Panel discussions will follow the films, elaborating on footage which would never make it on to the nightly news.
If you'd like to learn more, check out the short programme guide below and contact Rich Mix for ticket details: www.richmix.org or telephone their box office on 020 7613 7498.
DocHouse is a year-round festival of weekly showcase documentary screenings in UK cinemas. Established for over ten years through events, masterclasses, festivals and education outreach, DocHouse has achieved a high profile within the documentary community and beyond, raising public awareness of documentary across the UK. www.dochouse.org | www.facebook.com/inthedochouse | www.twitter.com/inthedochouse
Programme 1
12.30pm ONE FRONTIER, ALL FRONTIERS – UK PREMIERE 
(David Pablos, Mexico, 2010)
2,000 miles of fencing separate Mexico from the USA, designed to stem the flow of immigrants crossing the border.  Mexican filmmaker David Pablos observes life at the partition, where separated families, friends and lovers gather, either side of the metal grille.
THE INVISIBLES
(Marc Silver & Gael García Bernal, UK/ Mexico, 2010)
Director Marc Silver and Gael García Bernal meet migrants on the route of one of the most dangerous journeys in the world – crossing illegally from Mexico into the U.S.A – where many ask themselves if they will make it alive.
Programme 2
2.30pm LAW OF THE JUNGLE – LONDON PREMIERE + Director Q&A
(Michael Christoffersen, Hans la Cour, Denmark, 2012)
Deep in the Peruvian jungle, a group of indigenous people protest at the airfield of a multinational oil company.  When a policeman is killed and the leaders are arrested, young, impassioned Fachin Ruíz sets out to prove their innocence, resulting in the first public debate on minority rights throughout Peru.
PROTEST CHILE
(Michael Chanan, UK / Chile, 2011)
Capturing Chile's mass student demonstrations.
Programme 3
3.10pm CITY OF PHOTOGRAPHERS
(Sebastián Moreno, Chile, 2006)
The story of the fearless Chilean photographers who risked death to record life under Pinochet's brutal military regime.
WITH FIDEL WHATEVER HAPPENS
(Goran Radovanovic, Serbia, 2011)
The 52nd anniversary of the Cuban Revolution, in the sedate village of Sierra Mastra.
Programme 4
8pm STOLEN LAND – UK PREMIERE
(Margarita Martínez & Miguel Salazar, Colombia, 2010)
The Nasa people of southern Colombia are fighting to reclaim their ancestral land.
Director Q&A Margarita Martínez Escallan and Panel Discussion.