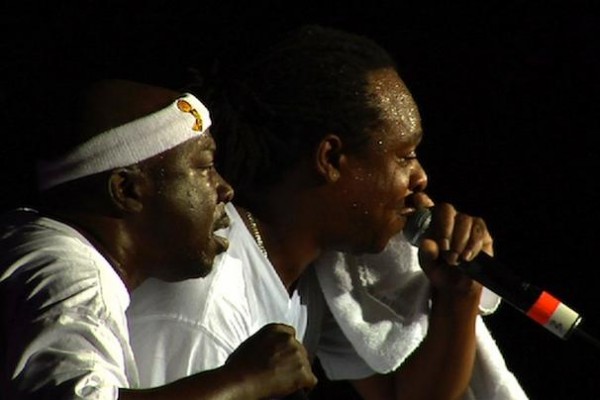 Special event klaxon! Do you fancy seeing a screening of music documentary Beats Rhymes and Life: The Travels of a Tribe Called Quest at Clapham Picturehouse on September 27th?
UK film blog Plastic Permanent Helmet (@PPlasticHelmet) have teamed up with Soda Pictures to bring us Michael Rapaport's documentary about the group who brought a sunnier side of hip hop to the world at a time when the darker Gangsta rap seemed to be taking over. The group split in 1998, much to the disappointment of their many fans.
This all-access documentary follows the group's reunion in 2008 through their sell-out concerts and warts 'n' all behind the scenes action, not to mention a wide selection of appreciative talking heads including Mos Def and Kanye West. You won't need to be a die-hard fan to enjoy a look at the inner dynamics of a group of people with a long and colourful history behind them.
Other things to enjoy on the night will include food, drink, classic hip hop in the bar and a splendid prize giveaway. Event starts at 20:30.
To book tickets: check out Clapham Picturehouse at www.picturehouses.co.uk or call the box office on 0871 902 5727. Tickets are £9, £8 concessions and £7 for Picturehouse members.