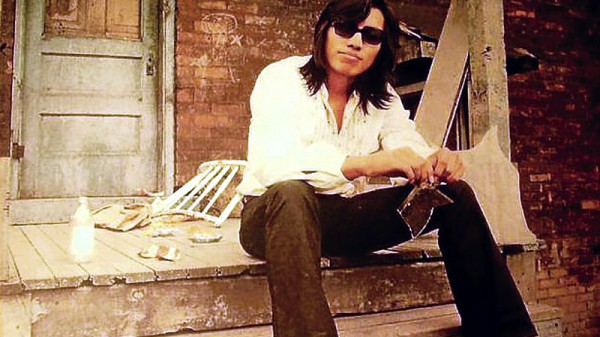 Swedish director Malik Bendjelloul's joyful portrait of little-known musician Sixto Rodriguez has won many hearts at Sheffield DocFest 2012, having now been screened on consecutive nights, both times to rapturous applause.
Having been discovered in a rundown bar in one of Detroit's poorer areas in the late 60s, Rodriguez was signed to a record label by two music producers who were enthralled by his obvious talents. He recorded two albums, but neither sold well in America; subsequently he was dropped from the label, and his third album was never finished. His industry supporters were baffled – there are theories as to why the records flopped, but most seem to put it down to pure bad luck – because they believed he was one of the greatest songwriters they had ever encountered.
Rodriguez returned to his work as a handyman, content to continue his life as a manual labourer who loved to play the guitar. Meanwhile, completely unbeknown to him, his music was causing a sensation halfway across the globe.
At the height of the Apartheid years in South Africa, cultural convergence was banned due to government restrictions. Recording artists in the country were not allowed to perform abroad, and in turn music from outside was not allowed in.
The story goes that an American girl, visiting her South African boyfriend, brought one of Rodriguez's records with her on a visit. After it caused a stir amongst their group of friends, the vinyl was quickly bootlegged and spread like wildfire. His songs included lines about sex and drugs, strictly prohibited under the fascist rule, and represented a departure from the establishment that by then few of the country's residents supported.
Eventually, Rodriguez was bigger than Elvis.
Safe to say, this is a heart-warming, life-affirming, superbly made doc, populated with interesting characters, a brisk tempo, and many laughs. In some instances, stories write themselves, and that is certainly the case here. It's a ready-made documentary that only needed an able hand to tell it to create a convincing film. Full marks to the director, who has done a good job tracking down the various parties and then assembling the ensuing footage efficiently.
Searching for Sugar Man has gone down a storm at DocFest and will undoubtedly be a contender for the Audience Award, which is given out on Sunday. Searching For Sugar Man is released in UK cinemas July 27 and will be screening this Saturday June 16 at the BFI with a Q&A and live performance from Rodriguez. For more info visit the BFI website .